CRITICAL WRITING
Daniel Marcus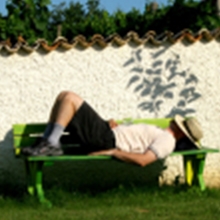 Daniel Marcus is Professor ​of Communication and Media Studies at the Center for Art and Media at Goucher College in Baltimore, Maryland, USA. His research involves the intersections between popular culture, politics, and national identity. He has written on documentary and docudrama treatments of American history, and is the author of Happy Days and Wonder Years: The Fifties and the Sixties in Contemporary Cultural Politics (2004), and co-editor, with Selmin Kara, of Contemporary Documentary (2016). In 2006-7, he was a Fulbright scholar in the College of Social Sciences at the U. of Ljubljana, Slovenia.

Before receiving his Ph.D. in Cultural and Media Studies at the U. of Wisconsin-Madison, Marcus worked on alternative media projects, including Paper Tiger Television and the founding seasons of Deep Dish Television. He edited the Paper Tiger book ROAR! The Paper Tiger Television Guide to Media Activism (1991).

Prof. Marcus is currently working on an analysis of media's roles in depicting political and economic developments in
contemporary America. He has also contributed chapters to The Television History Book, Television Histories, The Encyclopedia of Social Movement Media, How to Watch Television, and Companion to Reality Television, as well as to journals such as Cinema Journal, Film and History, and the Historical Journal of Film, Radio and Television.

No works curated in year 2016.

Curators & Editors 2016
CRITICAL WRITING