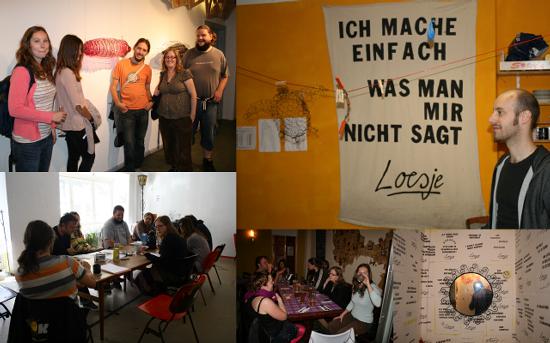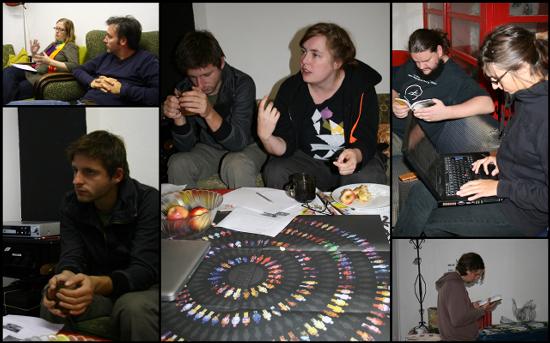 Once upon a time a girl, an object, an idea and a word, that has different meaning in different languages met. In place, described by Jean Paul as "the part of the world rather than a city" they had a meeting. They all brought along the will to create better opportunities for the individuals in the society, enthusiasm about visual communications as opinion sharing tool and vision that social change can be achieved with quality cooperation and active participation. Through creative workshop, presentations and open discussions Loesje International, Pink Sweater Productions, Memefest and Pina formed a concrete work plan that will be realized in next ten months and presented world widely...
Take part in our story writing.
Comments

ABOUT MEMEBLOG
Hey, welcome to the official Memefest blog!

Since 2003 we have been using a blog platform as tactical media to reflect, critique, comment and inform around the broad field of communication. Now in 2010 with our newly conceived on-line platform we hope that through time this space will evolve in a collaborative blog media with a wider group of contributors to the global discourse around social responsibility of media and communication. Stuff that you can find here is either original or carefully and originally edited from other sources.  There is a good chance that you will find things that will be of good use for you too if you follow us more regularly.

Of course we look at Memeblog as a dialogic platform. Your comments are encouraged and mostly welcome.

If you feel like collaborating in this: drop us a line: memefest at memefest dot org.