memeblog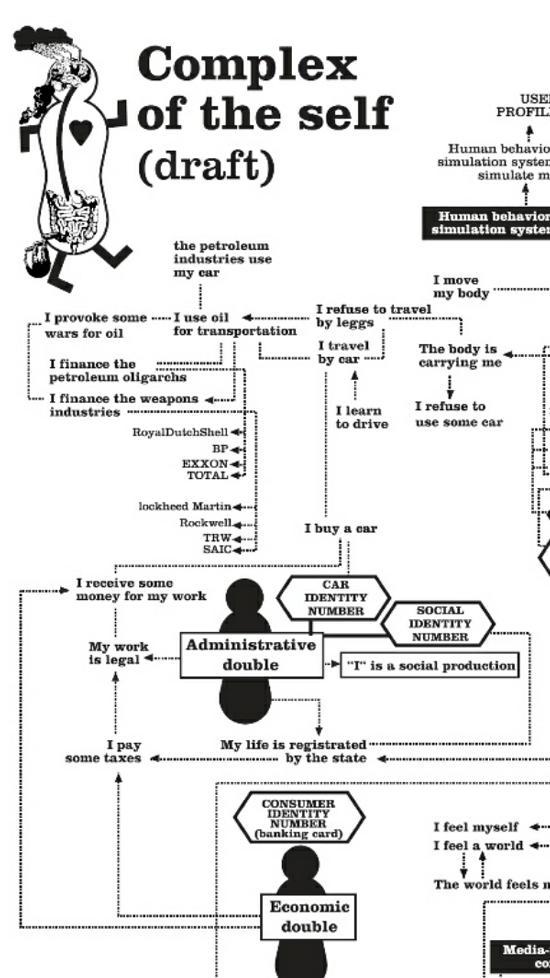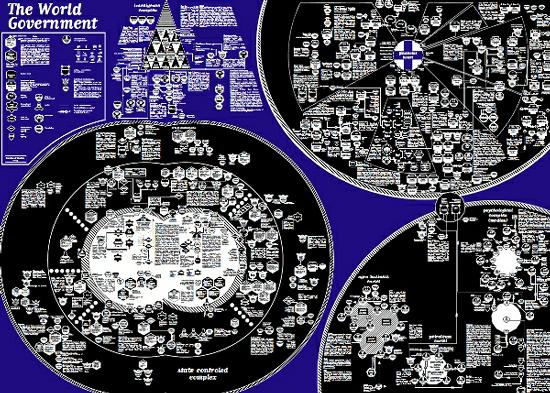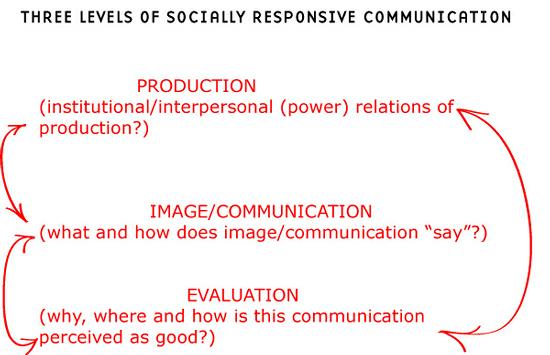 In the last blog post we have been discussing some aspects about mapping possibilities of socially responsive communication and the difference between such communications to (social) marketing.

Thanks for all the comments, i believe we are getting closer to a start of understanding what needs to be included in the concept of our workshop in a few months.

Experimental geography has inspiring aspects, especially the urge to go beyond specific disciplines and through its practice constitute a political discourse that questions the »how« in the perspective of social construction of reality. Not taking this reality for granted it seems to be interested in the very power relations that constitute what they call »space«. Here concepts of culture and society are included- especially the point that society and culture is in a inter-relational relation, meaning we produce and what we produce produces us. This is nothing new, but is a valuable point, which brings us close to what we (in my opinion) need to do.

This time i am posting about another group that works with maps. French conceptual artists Bureau d'études. http://bureaudetudes.org/
I got in touch with their work in 2003 through Brian Holmes who collaborated with Memefest for several years. http://brianholmes.wordpress.com/. Holmes had worked with the French group on several mapping projects.

Fascinating about these maps is that they are dealing with extremely complex issues of hidden reality. Huge investigations need to be made, extremely sophisticated use of strong theory needs to be employed together with artistic interpretation and activist imagination. They also deal with human relations and that's what is important for us.

When dealing with communication we need to know that we will have to focus on the image production aspect of it. This complicated things a lot. But…that is what makes it also highly interesting, right?

The image production within our society brings with it specific institutional relations or as Holmes might call it »existential territories«. These relations shape the production process and therefore also the outcome.
Next dimension we need to focus on are special mechanisms of evaluation through ideological institutions that control the production of legitimate frameworks through which value (what is perceived as good communication) is defined, created and rewarded. Third, as we have already discussed, a specific communication approach for solving social problems is mainly used- namely marketing. Although clearly not a solution, the problems with using such communication remain invisible.

So here are the main three dimensions i believe we need to deal with at the workshop:
PRODUCTION/ COMMUNICATION/ EVALUATION

Any other important dimensions you think we need to add? I suggest we discuss this first and then go to more concrete ways/dimensions in terms of how to approach them.

Ps: (It is true; we will focus on the visual aspect of socially responsive communication. Mainly for two reasons. First: the blind spots of imposed marketing ideology seem to be the biggest within the sphere of visual communication. Second: we need to narrow the subject of our research workshop if we want to have a chance to get good results in one week time.)

Pps: first two map images taken from Bureau d' etudes. First one can be can be found here:

http://bureaudetudes.org/files/2010/01/SelfEconomy2008.pdf






Comments [6]


About memeblog
Hey, welcome to the official Memefest blog!

Since 2003 we have been using a blog platform as tactical media to reflect, critique, comment and inform around the broad field of communication. Now in 2010 with our newly conceived on-line platform we hope that through time this space will evolve in a collaborative blog media with a wider group of contributors to the global discourse around social responsibility of media and communication. Stuff that you can find here is either original or carefully and originally edited from other sources.  There is a good chance that you will find things that will be of good use for you too if you follow us more regularly.

Of course we look at Memeblog as a dialogic platform. Your comments are encouraged and mostly welcome.

If you feel like collaborating in this: drop us a line: memefest at memefest dot org.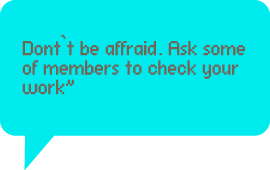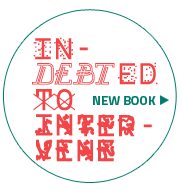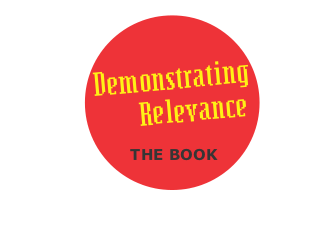 Friendly Competition Results will be Announced November 5th!
oliver
| 1 week, 2 days ago

RADICAL INTIMACIES: DIALOGUE IN OUR TIMES: Friendly Competition Deadline Closed!
oliver
| 1 month ago
3 months, 1 week ago
2014 festival curators
We are curently in the process of discussing and inviting curators and editors for this years Festival.
Some of the ... more >
6 months ago
Memefest 2014 Festival
Dear Comrades, dear Friends,

We hope you are all doing well and life is good ... more >