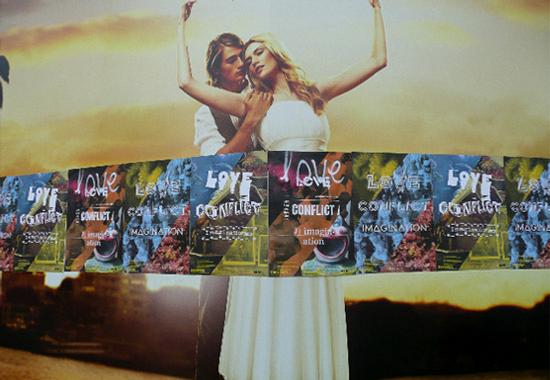 Wow, what a fantastic response! Visual communicators, critical writers, artists, educators, activists, researchers from around the world responded to our outlines and sent their reflections in various media. Our curators and editors worked three weeks, reviewed the submissions and selected max 7 works each. As part of Memefest Award, each work got substantial written feedback and all is published on /line. You can see the great results here:

http://www.memefest.org/en/gallery/works2010-11/

Now it is up to you to check the works and comments and of course engage in to the discussion yourself!

One important thing: Memefest workshop in June will invite 20 of the best participants to Netherlands for a fantastic week of research, experiment, creation and party. Because there is more than twenty authors curated and edited we will have to do a additional internal selection.

We will work closely with workshop mentors on this and going through this process publicly as much as possible, so you will be able to follow it. We will also provide a more in depth comment to this years submissions, selected works and the whole festival.

After 2 1/2 years from our last festival edition we did it again! The in between time that we took for re conceptualization payed off. We think that this years festival was particularly strong and we enjoyed working on it a lot.

At Memefest we are very inspired by your work. It keeps us happy working on this project and makes us even more determined to contribute to a wide change of communication theory and practice- for the better. Congratulations to everyone who participated, and special congratulations to everyone whose work got curated and (will be) edited.

THANK YOU!











Comments

ABOUT MEMEBLOG
Hey, welcome to the official Memefest blog!

Since 2003 we have been using a blog platform as tactical media to reflect, critique, comment and inform around the broad field of communication. Now in 2010 with our newly conceived on-line platform we hope that through time this space will evolve in a collaborative blog media with a wider group of contributors to the global discourse around social responsibility of media and communication. Stuff that you can find here is either original or carefully and originally edited from other sources.  There is a good chance that you will find things that will be of good use for you too if you follow us more regularly.

Of course we look at Memeblog as a dialogic platform. Your comments are encouraged and mostly welcome.

If you feel like collaborating in this: drop us a line: memefest at memefest dot org.