memeblog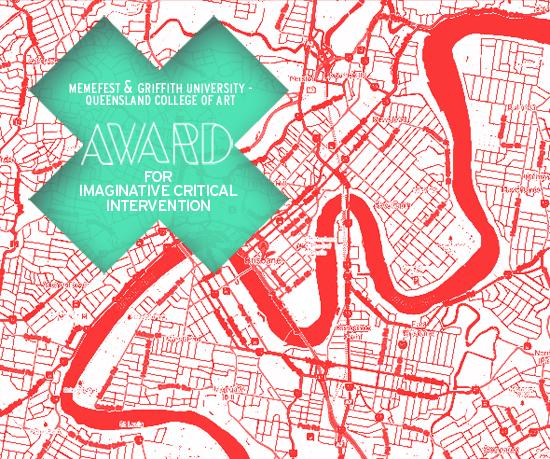 We are very excited to announce the first Memefest/ Queensland College of Art- Griffith University Award for Imaginative Critical Intervention.

The award for Imaginative Critical Intervention is given to support critical thinking, as the ability to see situations as they are and imagine them differently in a way that can emancipate and lead to transformation through intervention. Such interventions can be many things. They create a rupture in the order of things with the goal to redefine our relationships between being, doing and saying and our fields of experience. Such interventions conditioned by critical thinking are tightly connected to the principle of response-ability, which is an active position of engagement and the quality to transformatively act in situations, insisting that what matters are the human implications and not only the market implications of situations.

Curated by George Petelin, Tony Fry an Oliver Vodeb, the receivers of the award that will be invited to Brisbane- Australia to take part in our theorist/designer/artist in residence program are:

Søren Rosenbak (Denmark) for his work Surplus Debt in which he turns the perspective and departs from Debt's opposite- surplus arguing that cultures emerging from peer to peer and other new collaborative practices, bring a new dynamic to the gift economies obligatory bond of indebtedness. The author argues that "… it's important to stress that surplus debt doesn't have an agenda to balance out credit debt; instead it aims to change the game altogether. More than anything it's an invitation for action and further research. For design practice it offers a critical starting point for actively enabling quirks, hacking, customization, malpractice, misuse, errors, mutation etc. across working fields." Søren also invites product designers to design a new kind of an ATM machine and concludes in the best imaginative practice: "With the dawning understanding of exactly how much potential gatherings like the Occupy movement have, one can only dream of the global consequences of a planet inhabited by 7 billion surplus indebted human beings. "

http://www.memefest.org/en/gallery/works2012/998/

Vladimir Turner (Spain/ Check Republic) for the work Wonderland series (Wonderland, Urbania Jones, Save it for a rainy day, Spring-cleaning) in which he and his collaborator Sergi Palau lightly, precisely and poetically walk between pleasure, humor and irony, question and critique addressing issues of lack of the public space, environment, contemporary city and its social situations, and the petrol industry. Vladimir thinks of his work outside of disciplinary boundaries: "each of my work is an act of free-minded creativity. I don't care if we call it art, activism, or destruction. The important thing is its objective. Trying to think in wider context and living life according to the awareness that each act we do affects the whole society should be obligation of all of us. Doesn't matter at which scale. Even small actions can change things. Critical thinking and its result- open society is exactly, what contemporary politics DON'T want." In this sense this work addresses the invisible politics of DEBT- politics with extreme consequences, as a combination of intervention and commentary and creates a series work that makes us seriously laugh.

http://www.memefest.org/en/gallery/works2012/931/

Ivan Kozenitzky (Argentina) for the work Call Center Experience! in which he and his collaborators Anibal Perez and Thompson create an online call center intervention training platform through which people can freely learn how to humanise the dehumanised call center experience. An intervention that alienates the call center operator not from work but from his work experience and through that creates a shift in the routines guided by rules and protocols. This shift creates a human relation and a critical distance. An extremely relevant theme since call centres are one of the main areas of virtualised labour exploitation. Besides that, the communicative approach of using personal contact and the medium of our voices striving to create a sophisticated intimate dialogue in a highly structured and surveillanced social situations is not only very ambitious but more than important for further investigations of socially responsive communication and art.

http://www.memefest.org/en/gallery/works2012/932/

Our warmest congratulations to all authors!!

Have a look at what exactly were the festival outlines here: http://tinyurl.com/9lh7byn

The in residence program is structured around a direct collaboration with QCA academics Dr George Petelin, Dr Tony Fry and Dr Oliver Vodeb in an intensive extradisciplinary workshop that will take place between November 15th and November 25th.

In addition to this, a second and broader workshop and research seminar will be organised at the same time. Besides Søren, Vladimir and Ivan the following Memefest participants will be invited:

I. Queensland College of Art students whose submitted works have been curated in this years Friendly competition:

Ashlea Gleeson, Darcy Mangan, Torunn Ovland, Belinda Li, Daniel Bell, Hanna Mathilde, Emma Bergman, Rosie Cameron, Charles Mayfield;

II. Members of local Brisbane community who have submitted works we liked a lot or are/have been involved in non institutionalised Memefest related activities:

Keith Armstrong, Luke Robertson; Gem Copeland; Aaron Gillett, Paul Kimbell, Nicola Paris, Robert Henderson, Brad Parker, Manfred Huber, Dr Zala Volcic, Dr Mark Andrejevic;

Both workshops will take place at the Queensland College of Art and other places in Brisbane. We will work on further extradisciplinary interrogation of this years festival theme -DEBT, with the aim to critically intervene in Brisbane's public space. An online pre workshop preparation phase will take place here on memefest.org. The second workshop will be mentored by Tony Fry, George Petelin, Jason Grant and Oliver Vodeb.

Also: we will slowly start working on a special edition of Zoontechnica, the peer reviewed journal of redirective practice published by QCA/ Design. We will get in touch with authors of best texts + we will invite also additional authors from around the globe to collaborate and contribute to our investigation of Debt also in this medium. Besides that we will also help produce- print one work submitted to the festival in order for it to be distributed as widely as possible. We also plan to publish a selection of works with additional commentary in a publication similar to the one we published for the last festival: http://vimeo.com/27175363

The main reason for Memefest's collaboration with QCA are its progressive forces and the launch of the ambitious Design Futures program (www.designfutures.com.au), which in many ways shares common philosophical frameworks in theory and practice with Memefest. Design Futures is the first program that attempts to implement a radical and therefore productive critique of the design profession within a whole university department. It's pedagogy and research aim to be tightly connected with the strong traditions of critical thought. Usually (if at all) such critical attempts are being made on a much smaller scale. In any case they are extremely rare. Memefest has from its start- ten years ago- collaborated with universities from around the world and has contributed to inner institutional change. To contribute to developments, which have been so far developed mainly outside institutional contexts is really exciting as they are a historic opportunity.

This international meeting of the people, minds, friends, collaborators, researchers, artists, designers, theorists, educators, activists and people outside any classifications in Brisbane will be a big opportunity too. Two extradisciplinary workshops- highly experimental, hopefully pushing the limits and frameworks of professions, with the aim to change and further develop our understandings of what critical thinking and intervention in the context of communication, art, research and education is.

There are many fantastic people from around the globe involved in Memefest Festival. Besides the core work from members of the Memefest Kolektiv: Dejan, Rok, Nikola, Vida, Ana, Jasa and myself, big work is done by all our co-curators and co-editors: Alana Hunt, Katie Bush, Kevin Yuen Kit Lo, Roderick Grant, Nikola Janovic, Nikolai Jeffs, Shoaib Nabi, Tony Credland, Daniel Marcus, Jason Grant, Alain Bieber, Scott Townsend, Gal Kirn, Aaron Gach, Steve Keen, and Aleksander Macasev;

Have a look at the almost 300 submissions from 35 countries and strong curatorial and editorial comments they have received here: http://www.memefest.org/en/gallery/works2012/

Anyone who has submitted works to the festival or posted projects in our gallery can also request comments from any member in our social network- at the moment more than a thousand members strong- at any member's profile page top right you will find a "request comment" function.

Thanks to everyone, this is really great and beautiful and important and means a lot. See you soon, Oliver & Memefest Kolektiv




Comments [3]


About memeblog
Hey, welcome to the official Memefest blog!

Since 2003 we have been using a blog platform as tactical media to reflect, critique, comment and inform around the broad field of communication. Now in 2010 with our newly conceived on-line platform we hope that through time this space will evolve in a collaborative blog media with a wider group of contributors to the global discourse around social responsibility of media and communication. Stuff that you can find here is either original or carefully and originally edited from other sources.  There is a good chance that you will find things that will be of good use for you too if you follow us more regularly.

Of course we look at Memeblog as a dialogic platform. Your comments are encouraged and mostly welcome.

If you feel like collaborating in this: drop us a line: memefest at memefest dot org.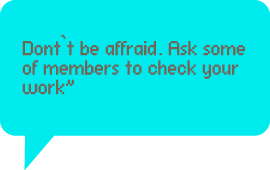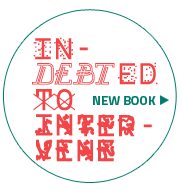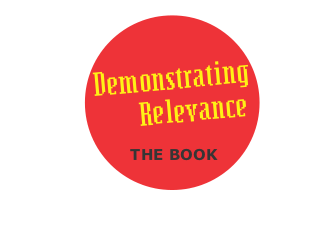 RADICAL INTIMACIES: DIALOGUE IN OUR TIMES: Friendly Competition Deadline Closed!
oliver
| 3 weeks, 2 days ago

Deadline Extended! Artists, Critical Writers and Communication Design Interventionists- 5 More Days to go!
oliver
| 1 month ago

How Can we Think and Practice Dialogue Today?
oliver
| 2 months, 1 week ago
3 months ago
2014 festival curators
We are curently in the process of discussing and inviting curators and editors for this years Festival.
Some of the ... more >
5 months, 3 weeks ago
Memefest 2014 Festival
Dear Comrades, dear Friends,

We hope you are all doing well and life is good ... more >