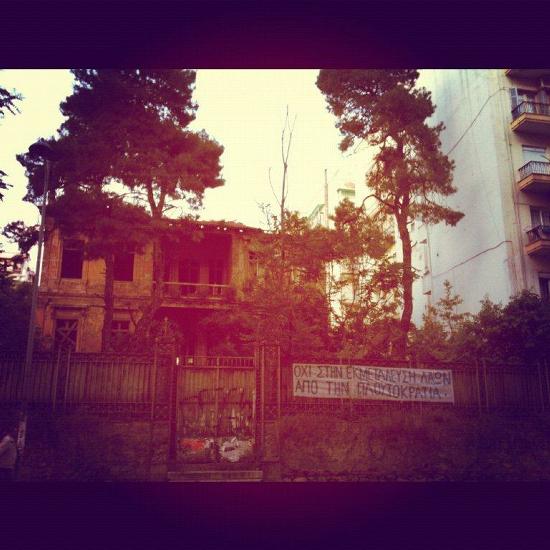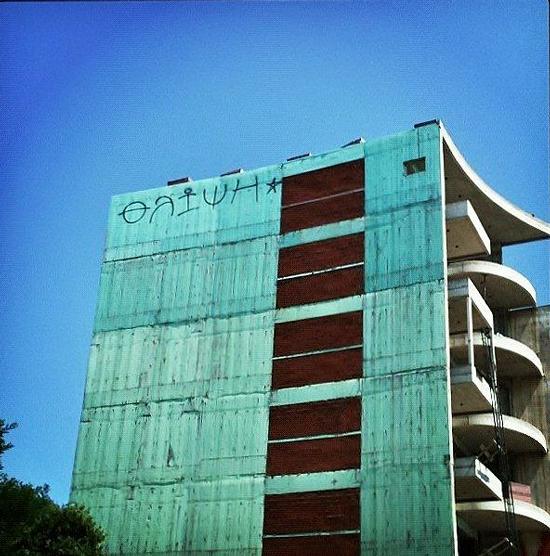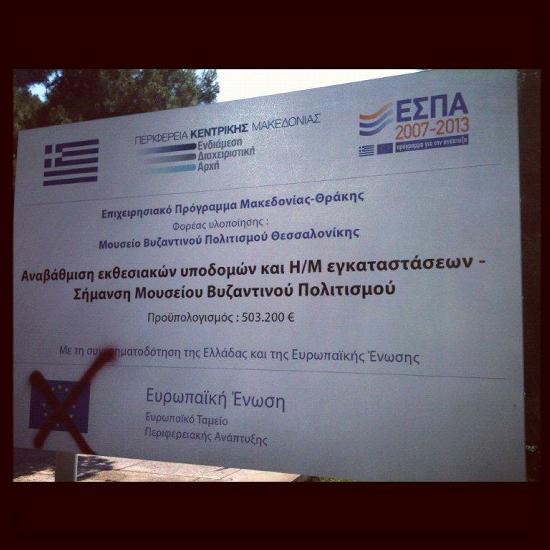 Still, 26,9 % of the votes went to the "Siriza" party that opposes the debt driven politics enforced by EU and led by Germany. The pro debt politics oriented party "New Democracy" received 29,6 % of votes and is now building a coalition that will try to make sure the austerity measures will continue to enslave Greeks. But this is bad luck, because 55% of the voters actually voted for parties that are against the "bailout". If Greece would vote differently and could stand up against Berlin/Frankfurt/Brussels this would be a precedence for Europe and the world and other countries might follow. But, it is clear that the resentment against the ideology of debt is growing. We are at the beginnings of theoretical and artistic/communicative articulations that are putting debt on a map where it belongs, and that can provide ways of thinking and public interventions that will change the way we relate to debt and one another.

I have just finished curating the short list of festival submissions. Now its up to the friendly competition curators to do the rest. This years theme is different and I think that the submissions need to be analysed with extreme sensibility- especially the visual ones. Here a part of the email I wrote to the (visual communication practice) friendly competition curators:

"It seems that the tsunami of Debt is hard to grasp and critical, radical, social responsive approaches are hard to articulate. I believe it' s also not easy for us to evaluate the works- for the same reason.

Also, I think in the case of DEBT, which as we more and more learn, fundamentally shapes the way we relate to each other and designs the unreal to an extend that is very hard to comprehend: there is something valuable in a certain rawness, non perfection and maybe even a rather stammered address. Although this have not been main guiding principles for curating the short list. Maybe more than in previous years it is a value to see what is the understanding, and a certain cultural sentiment in relation to the theme. Even when sometimes "not so good" the work can have value which is rather in its praxis than final visual outcome. This being said the final - visual outcome of course plays an important role, but i would like to point out that (as always at Memefest) together with the works written contextualisation, this year additional dimensions need to be taken in to account if we want to get the best possible understanding on whats going on and what can we do in the future.

The level to which debt penetrates our every day lives is really fantastic! Looks like this ugly monster will be around for a while and we will have to fight it in the years to come. Besides our educational impact on the participants, I see this- what we are doing here, as a important scan of the present and good opportunity to learn about how to strategyse and develop communication in the future." Let's see what happens.

At the end I would also like to post three photos, my Greek colleague, (who will join us at the Design Futures program at Queensland College of Art in end of July), environmental psychologist Eleni Kalantidou sent me few days ago. She wrote:" (θλίψη means "sorrow"- όχι στην εκμετάλλευση των λαών από την πλουτοκρατία means "no to the exploitation of nations by plutocracy". The x sign on the European union logo you can understand). They were all taken in Thessaloniki."

Comments

ABOUT MEMEBLOG
Hey, welcome to the official Memefest blog!

Since 2003 we have been using a blog platform as tactical media to reflect, critique, comment and inform around the broad field of communication. Now in 2010 with our newly conceived on-line platform we hope that through time this space will evolve in a collaborative blog media with a wider group of contributors to the global discourse around social responsibility of media and communication. Stuff that you can find here is either original or carefully and originally edited from other sources.  There is a good chance that you will find things that will be of good use for you too if you follow us more regularly.

Of course we look at Memeblog as a dialogic platform. Your comments are encouraged and mostly welcome.

If you feel like collaborating in this: drop us a line: memefest at memefest dot org.