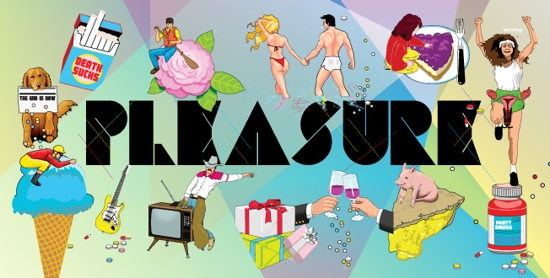 Hello comrades, friends,

Great news for all of you who missed the deadline for submission of your works!

We received strong works from four continents but have received a lot of requests to extend the deadline. We want to listen to our community and have decided to give you some more time and because of the summer / winter holidays we extended the deadline to September 20 2016! So, enough time for all of you!

Everyone who has submitted so far can still edit their works till the new deadline - simply log into your account.

We have some great news coming up for you soon. Also to let you know: next Memefest symposium/ workshops/interventions will be November 21.-28. in Melbourne.

Do not forget to check out our MEMEFEST 2016 Festival Outlines PLEASURE on our web page http://tinyurl.com/jaov4zp.

To submit your work go here:

http://memefest.org/en/competition/application_form/

Please share this around!

Comments

ABOUT MEMEBLOG
Hey, welcome to the official Memefest blog!

Since 2003 we have been using a blog platform as tactical media to reflect, critique, comment and inform around the broad field of communication. Now in 2010 with our newly conceived on-line platform we hope that through time this space will evolve in a collaborative blog media with a wider group of contributors to the global discourse around social responsibility of media and communication. Stuff that you can find here is either original or carefully and originally edited from other sources.  There is a good chance that you will find things that will be of good use for you too if you follow us more regularly.

Of course we look at Memeblog as a dialogic platform. Your comments are encouraged and mostly welcome.

If you feel like collaborating in this: drop us a line: memefest at memefest dot org.