in collaboration with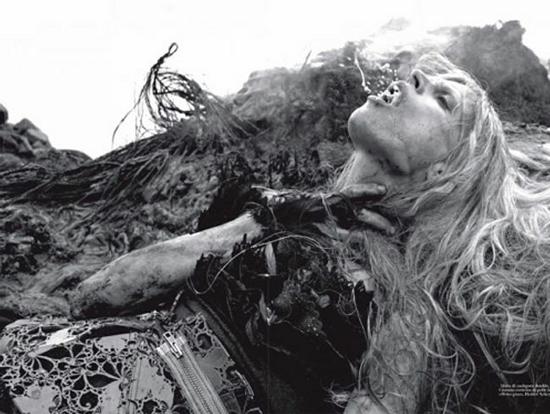 I am interested in how representations of Nature in the media and popular culture effect our attitudes towards Nature. I would like to study this phenomenon and could use some help from you, yes you reader. I need more examples. I am going to try and crowd source visual samples. Please help me out by visiting this new blog: http://decoding.posterous.com . Read the brief descriptions of the main themes under investigation. If you come up with some samples that reflect the themes, please send them in or let me know. I hope to make it worth your while in the end by writing something useful. Many thanks.

IMAGE: Oil and Water - photoshot by Vogue summer 2010 on the theme of the Gulf Oil spill.
Comments

ABOUT OPENBLOG
Open blog is a collective blog agregator.  Posts that can be read and viewed here have been originally posted by members of the Memefest community.

While members of the community  are able to check blog posts from the circle of their comrades within the on-line profile, this is the place where you are able to check on everything that has been bloged by anyone on this platform. The toppics and styles are diverse as this community consists of people from very different cultural, social backgrounds and also very different fields of expertice. Together- and through time- we hope – this gives us a good picture of radical communication culture.