in collaboration with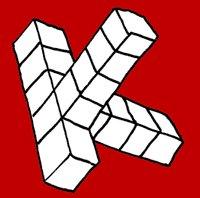 It's on campus in Bangalore, on campus in Melbourne and then again in Berlin and Montreal. The Korsakow System is on! "The what?," I thought, scratching my head. "Yeah, you know, Korsakow is a principle, a logic, with its own rules and structure," media artist Florian Thalhofer (http://www.thalhofer.com/) tells me over the phone. And so it is. Florian is the guy behind Korsakow. And to make things clear, Korsakow is "an easy-to-use computer program for the creation of database films". I don't know about the "easy-to-use" part, nor do I know much about database films, but what I know and see, is that darn good films using Korsakow hit more and more computer screens around the world.

From Experimental, to Alternative

One cannot really say that K-films (films created with the Korsakow System) are mainstream - and this is exactly why the author of this post is writing about it. From "a garage" in a backstreet of Berlin 10 years back, the system just grew and grew, evolving into a well-rounded and well-defined genre of film.

Florian first started juggling with film cuts and software codes when a student at the Berlin's University of Applied Arts (UDK - http://www.udk-berlin.de/sites/content/topics/home/index_eng.html). Many experimental films and mentoring projects later, he met Matt Soar, associate professor in communications at Concordia University, Montreal. In 2008, backed by research funding, they - along with film and software people – managed to launch Korsakow version 5.0 as a "free*, open source software, built in Java". It is now available under the GNU General Public License.

One of the latest K-films, Planet Galata (http://planetgalata.com/), was produced by the European TV and Web channel ARTE. It tells the story of the lively and colourful Galata bridge in Instanbul, with its philosophical restaurant waiters, scared street vendors, tired security personnel and money-chasing barbers. A mosaic that one can only recommend, especially when you don't have the visa or the money to check out the Galata bridge yourself.

Galata's good and the news from Australia, even more. Twenty-seven K-films where produced Down Under last year, tens are currently made in the US, Sri Lanka, Germany and Canada. The super tiny project of 3 has morphed into an international network of database narrators, going as far as taking Korsakow to the streets. In Munich the software was used for a live and interactive performance. In Berlin's Jewish Museum, a Korsakow installation was put together (you can still see it), drawing on interviews about Berliner's relation to kosher food.

The Korsakow Syndrome

"The thing that's special with Korsakow, is that the author decides on the rules with which the film evolves. He's not deciding on the course of the film but on the rules of the game," an enthusiastic Florian continues. "It's like a soccer game for which I'd decide on the size of the pitch, plugging my teams in, but not deciding on the outcome."

Most commonly, K-films are documentary films. Films that fall in the large category of interactive documentaries or, what many like to call webdocumentaries. But unlike most webdocumentaries, K-films are database narratives. The storyline is never drawn out. Like one expects from a documentary, Korsakow films are "author-oriented products," like Florian likes to put it. The content is very much defined by the author, the filmmaker. But on the consumer-side, once the film is ready to go online, it's an entirely different story.

You watch a segment of 2 minutes, and then move on to another one of your own choice. Depending on the segment you select, this will provide you with a new choice among the remaining segments in the database... and this is how you spend 2 hours on a snowy Sunday afternoon in January in Montreal. "It's always a different story that comes. A story is not fix, it always evolves and is told in different ways. Variations are needed so that everyone can learn from watching their own combination, not the one the author predefined," explains Florian.

Free the Protagonists!

When you scratch the surface, you realize that Florian "Korsakow" Thalhofer just doesn't dig linear filmmaking. It's not so much that he sees Korsakow as a religion, but rather that he's repelled by the many rules imposed upon the author by linear film. When last working with ARTE on a linear version of Planet Galata, he realized how constrained he was, trying to fit his free narrative into the "Monster film" format, with its set sequences, the necessary build-up and storytelling conventions. "It became a fairy tale," he quite frankly admits. "Making a linear documentary is like being a fireman with a huge water hose that you can't control," Florian illustrates. At the end of the day, Monster Film always wins and eats up the film's protagonists".

For more info on how to free your protagonists, visit the Korsakow website and see for yourself: http://korsakow.org/about


*Korsakow is free if you're using it for educational purposes (teaching; computer labs; school assignments) or a small project, i.e. with production budgets of less than €5,000 or $6,500.

Frédéric Dubois is based in Montréal.
Comments

ABOUT OPENBLOG
Open blog is a collective blog agregator.  Posts that can be read and viewed here have been originally posted by members of the Memefest community.

While members of the community  are able to check blog posts from the circle of their comrades within the on-line profile, this is the place where you are able to check on everything that has been bloged by anyone on this platform. The toppics and styles are diverse as this community consists of people from very different cultural, social backgrounds and also very different fields of expertice. Together- and through time- we hope – this gives us a good picture of radical communication culture.