in collaboration with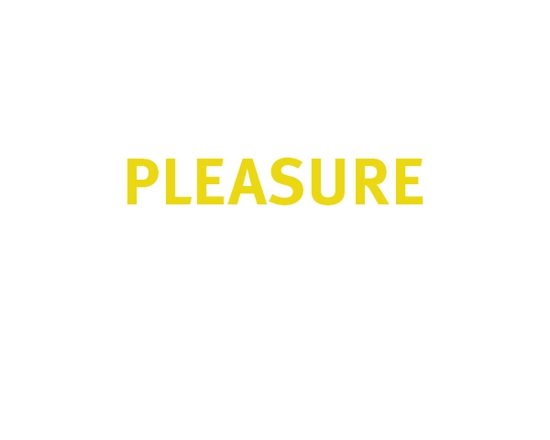 The one and only Memefest international festival of Socially Responsive Communication, Design and Art invites you to submit your critical interventions on the theme: PLEASURE

Pleasure. An activity as well as an experience that is given and taken. Pleasure is that which is agreeable and satisfying to the senses and the mind. A sensation of the body as well as the body politic, pleasure is an all-consuming consumption, an economy no less real than the worlds of trade and commerce.

The pleasure of the text. Pleasure is always excessive in writing, as writing. From metaphysical conceits to puns, syllogisms or the banality of utilitarian street signage: "dogs must be carried on escalators". You get my meanings?

Pleasure as spectacle. Living in global societies pleasure can be an image emblazoned on the eye, a sound that keeps percussing the ear, the concept that keeps you awake at night.

Pleasure as Eros. Words, ideas seeking to express satisfaction and completion, but not arriving. Deferring closure to maintain the delight of sensation that is yet to come, deliberately put off for later, another time.

We are interested in processes where pleasure satisfies, from walking in the city to the odour of a rose. Pleasure stimulates as well as agitates our desire for what is joyously possible. But pleasure can also meet with conflict, agitation and impatience, even dislike. And how can pleasure transform the way we live, our experience of the world and our desire to immerse ourselves more deeply in it? From laughter, listening, eating and creating, to thinking, imagining, dreaming as well as work and play, pleasure is, contra the philosopher Maurice Blanchot, the ultimate expenditure always desiring something in return. More really is more.

As desiring machines, what gives us pleasure, satisfies our need for it and excites us? In response to these questions papers are welcome in many formats, from critical essays and rhetorical performances, provocations to interventions on the street such as billposters, fliers or polemical pamphlets. Martin Luther kick-started the Reformation by nailing his 95 Theses to the door of a church. You can explore as well as express pleasure with a Tweet or an SMS. The opportunity is all yours. #pleasure.

Welcome to the pleasure dome.

Our curatorial and editorial board of hand picked distinguished critical thinkers, educators, researchers, activists and professionals, will evaluate your works.

Authors of selected works will be awarded with things that matter, including an invitation to a special Memefest extradisciplinary workshop in Melbourne, Australia, and publication in the Memefest Interventions book published by Intellect books UK.

For more information visit and the complete festival outlines/ provocation: www.memefest.org

Or write to Darren Tofts <dtofts@swin.edu.au>

Deadline for the Friendly competition is: 30th September 2016

Deadline for sending abstracts for the Memefest Symposium is October 15th.






Comments

ABOUT OPENBLOG
Open blog is a collective blog agregator.  Posts that can be read and viewed here have been originally posted by members of the Memefest community.

While members of the community  are able to check blog posts from the circle of their comrades within the on-line profile, this is the place where you are able to check on everything that has been bloged by anyone on this platform. The toppics and styles are diverse as this community consists of people from very different cultural, social backgrounds and also very different fields of expertice. Together- and through time- we hope – this gives us a good picture of radical communication culture.