MY COMMUNITY BOARD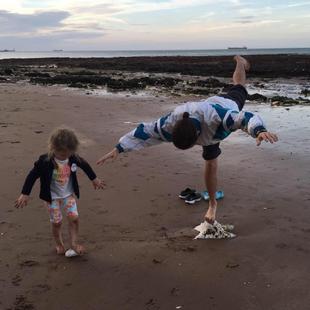 ABOUT ME
Username
Lukaspenney
---
Name
Lukas Penney
---
Birth year
1991
---
Gender
male
---
Country
Australia
---
Website
---
Description
Lukas Penney is a Melbourne artist and communication designer involved in a range of art, activist and social good projects that seek to make the world a better place. Lukas has strong freelance experience in design for print and information design, but his main talent and passion is entrepreneurial activity to promote community engagement. In 2017, Lukas was program assistant for Swinburne's International Sustainability Project in collaboration with Tra Vinh University, Vietnam that focused on cross-cultural communication and sustainability initiatives. In 2013, Lukas was co-curator and event manager for Croft Alley Productions, an open-air street art exhibition in a laneway in Melbourne. As Runner-up in the Newstar Design Awards, 2015, he received a Mentorship with Ken Cato. In 2015, he was a member of the organising committee for agIdeas and Melbourne International Design Week. Lukas completed his honours degree in communication design from Swinburne University of Technology.

---
I have joined the Memfest community becasue i am interested in
Passionate about making positive change with social responsible design, youth empowerment and collective mobilisation.
---
Education
Communication designer
---
Music I like
Ethnomusicology
Brian Eno
Analog Africa
Brazillian
Jazz
Lee Gamble
Nicolas Jaar
Other People
Stroboscopic Artefacts
Disco

---
Books I like
David Graeber
Abdulla Öcalan
Carl Gustav Jung
Hermann Hesse

---
Films I like
Amelie
Embrace of the Serpent
Beasts of the Southern Wild
Bernardo Bertolucci
Paolo Sorrentino
Wes Anderson
Michel Gondry
---
People I like
Noam Chomsky
---