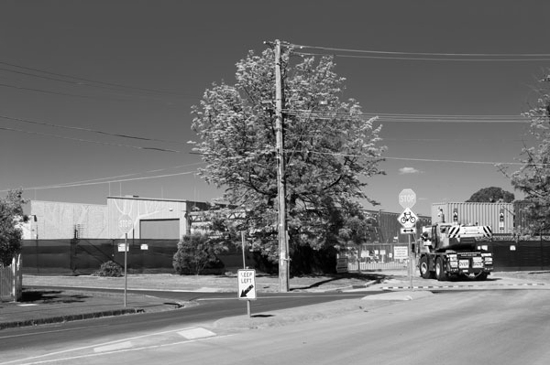 What we see as the outward visual denotation of urban infrastructure is not always connected directly to what it might connote as a symbol, an index, or as an embodiment of policy, need, capital and spatial practice. The objective of this new research and scholarship is to bring to light the disjunctions and contradictions in the visual coherence of our urban infrastructure, and to reveal how we might begin to analyze its meaning and re-assess the significance of its critical adaptation, and intentional evolution. The core aspects of infrastructure that this investigation will address begin with energy – what can be understood by their critically assessing the overlap, integration and opposition of infrastructure with seen and unseen aspects of governance.

Roderick Grant is Chair + Associate Professor of Graphic Design at OCAD University in Toronto, Ontario, Canada and Memefest member. Before joining OCAD University in the Fall of 2009, Roderick was Assistant Professor of Design, at the American University of Sharjah in the United Arab Emirates. He holds an MFA in Graphic Design from the Rhode Island School of Design, and a BA in Urban Studies from New College of Florida. Roderick's design practice – simonjames – a partnership with his wife Michelle Grant, focuses on small architectural and editorial projects, design competitions, and speculative design work. He is currently a Visiting Researcher at Swinburne University in Melbourne, Australia for the 2016/17 academic year, initiating a longer-term research project on urban infrastructure, photojournalistic representation and visual narrative construction.

Lecture will be held at the Center for Contemporary Photography, Melbourne- March 2nd at 18h. You are warmly invited!

Image credit: Roderick Grant, Brunswick Terminal Station, 2016, courtesy the artist.
Comments