MY COMMUNITY BOARD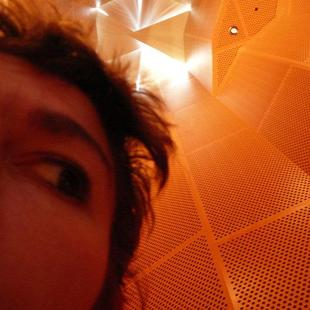 ABOUT ME
Username
goldjian
---
Name
Anne Goldenberg
---
Birth year
1979
---
Country
Canada
---
Description
I am a traveler, a researcher, an organizer, a creator evolving in between academia, art and activism.
Or a body and mind dancing, resting, wandering, embedded with evolving thoughts, political impulses, poetical attractions, and small beautiful nothingness.
---
I have joined the Memfest community becasue i am interested in
... innovative forms of communication, art dealing with politics, technologies, sexualities, encountering powerful ideas.
and because 3 friends told me to.
---
Faculty
UQAM, Montreal, Unice, France
---
Education
Phd in Communication and Sociology
---
Working place
Montreal
---
Collaborators
rut jesus
---
Music I like
D'incise. http://www.dincise.net/
C-drik http://www.syrphe.com/audio.html
Eva Bittova. http://www.bittova.com/
The Locust. http://www.myspace.com/thelocust
and what's happening there... (http://www.myspace.com/lenvers185) which is also where I live.

---
Books I like
La horde du contre vent. Alain Damasio
Le dieu des petits riens. Arundathi Roy.
L'avalée des avalées. Réjean Ducharme
Le ticket qui explosa. W. S. Burroughs
L'amèr ou le chapitre effrité. Nicole Brossard
---
Films I like
Dead Man. Jim Jarmush
Gummo. Harmony Korin
Eraserhead. David Lynch
Alice. Jan Svankmajer
Bach: Fantasia G-moll. Jan Svankmajer
---
Communication projects I like
Alternative Urban visits
http://www.cca.qc.ca/en/education-events/840-learning-from-toronto-ian-chodikoff
http://www.autremontreal.com/
The OpenSpace Technology
http://www.nooslogos.org/content/animation-de-forums-ouverts
Territorial wikis http://www.wiki-brest.net/ and http://wikimontreal.net
---
Websites I like
.... I never get really attached to websites...
---
People I like
geeks, writers, artist, film-makers, activists, travelers around me, and
among them,
Noemie Nicolas http://www.kolem.org/
Anarcat http://anarcat.koumbit.org/
KateMilberry http://utoronto.academia.edu/KateMilberry
http://gabriellacoleman.org/blog/
....
---