"Just wanted to add something I realised today because of our paranoïd governement and its crazy project to apply ChinInternet "

"Good evening.
I'm going to do it short because
it's late and because
there's several things I wanted to say about this case
that I just read in the comments, but ok,
I play the game and try to say it quickly with my own words.


Generally I don't notice that kind of communication's mistake because in France most of institutions (from state to city) got that kind of consensual forms based on this fake idea that the "simple" the communication is, the better the message will be understood. This state of mind goes against common interest. It's buisness discours not democratic one.

So the principal problem is that there's no relation between client values
and choices of the designer, in fact I was pretty sure that there wasn't any discussion between the people concerned by the communication an the advertiser compagnie at all just by looking at it.

It's obvious that the way you communicate must be in echo with the way your client acts. In this case I only figure a kind of cliché message related to the global idea of knowledge. Communication must go deeper in the subject because contrary to industrial products, knowledge is something that you don't lose when you share it, it ain't clothes or toilet paper, education is a winner / winner principle, so they don't need to "sell it" with their classical marketing stuff, it doesn't make any sense.

Slogan shouldn't be a substitue for discourse. The subject is education.
What does the idea of civilisation in the quote have to do with university ? And by the way this stone / word answer for expressing agressivity
is certainly a good quote from Freud but does it mean that education is based on an agressive relationship between student an teacher ?

Graphic chart shouldn't be a compilation of graphic gimmicks of the past years that every advertiser copies and edulcorates. Graphic effects are on the same ground of reading from the rest of the poster as if the message was only decorative as any other elements of the chart.
In the same time you have the "so cool" geometric colored figure, the duo serif / sans serif font with some twist between the font, this single metrosexual guy from an image bank (posing on some black background that make you think he's posin for some underwear) instead of some collective (men and women) coming from university. None of that kind of stuff is specific to the subject, it could have been applied to any other subject without meaning anything more than "it's trendy to have this type of communication".


Finally, you have this paradoxical geometric black figure that come over the mouth of the (supposed) student.
Ok, let me understand a bit : Freud said something about using words instead of rocks, and what ?
Advertiser shut the guy up with something that looks like a rock ? WTF ?"

"I'm also conscient that this translation operation could sound as a kind of 'taming' of subversive forms. It is precisely what interested me.
On one hand, it could create a new interest for people by trying to read the shape of signatures for themselves and not for a supposed hidden sense. I wonder people could perhaps discover the pleasure of certain complex calligraphy created by writers - because I'm originally a graffiti writer who is still mostly interested by this singular aspect of graffiti.
On the other hand, staying closed to the original composition is a way to refuse the decoration aspect of graffiti mural which is often invited by the owner to cover original signatures all-overs. Shaping it closer to a virtual tag clouds would have been a disrespect the writer original intention which is not to make the wall beautifull.
I made several other tag clouds (which are not shown here) and the final form always depends of the experience of writers but sometimes looks more closer to virtual tag clouds with variation of dimensions. In CSS langage this variation is totally customisable, there's no default scale between words size that could define a standard of tag clouds - it's more the cloud composition which make sense.
The project works around the idea of "reversible coherence", I didn't want to turn reality marks into virtual marks, I only wanted to make people realise that if they understand global meaning and utility of virtual tag, they also could understand the point of real ones.
Finally, the subversion of graffiti writing appears directly in the spelling distortion of common sense words, which could not be confused with commercial communication, even if the project is playing with its codes of readability."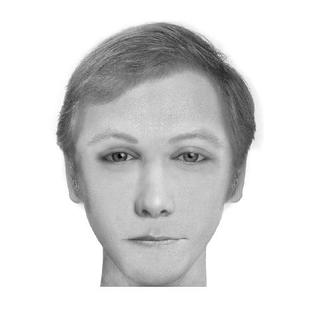 ABOUT ME
Username
mathieutremblin
---
Name
Mathieu Tremblin
---
Birth year
1980
---
Gender
male
---
Country
France
---
Website
http://www.demodetouslesjours.eu
---
Description
Mathieu Tremblin was born in Le Mans in 1980, he lives and works in Rennes, France.
He's a part with David Renault of the duo of urban artists les Frères Ripoulain.
He's a member of the photographers collective BIP.
Mathieu Tremblin implements graphic processes of intervention inspired by anonymous, autonomous and spontaneous practices and expressions in urban space in order to question the systems of legislation, representation and symbolization of the city.
---
I have joined the Memfest community becasue i am interested in
Urban art
---
Faculty
Rennes 2 University
---
Education
theorical art
---
Working place
Rennes / Arles
---
Collaborators
David Renault / BIP
---