"Oliver, Thanks for the link to "Trigger" on line site/journal. I see that the group collective "Afrapix" has been disbanded since 1991 though if it were not for these photographers we would be without important Apartheid images from the recent past. I had not seen this publisher "Trigger" and it published an article called, The Crisis of the Cliche, has conflict photography become boring", (sorry about the no accent on cliche). I have seen footage on tv of journalists taking photos in combat situations but I am quite shocked seeing the images in this article. Quite sickening actually. To see these photographers documenting human beings in an immediate crisis or for them to be complacent knowing a potential horror is about to unfold is shocking. Especially where it looks as if the photographers are in a feeding frenzy like hungry animals. What mental state are they in to be able to successfully document these things? This is not accidental snapshots."

"Wow. The permaculture farmer (POC) in Montross VA - that I follow on FB gave the second speech at this conference but all the speakers are excellent. https://www.globallandscapesforum.org/video/how-to-fulfill-restoration-promises-glf-new-york-2019/?fbclid=IwAR2Cl_LAQ3mNVu89oIwTQd_vcMFtrrlddSBa3GWMo7aDkuJx2NlTYLxgGek
"

"Hello Tashi, I wanted to email you but I don't know your last name. I wanted to ask you if you would like to come to one or two of my two classes and show us some of the work. We would love to have you. TU/TH 9:30-11:20 then 11:30-1:20 MAC 201"

"....hunker down and keep one's nose to the grindstone. "

"Hello Tashi,

I hear your passion. There have been some venues for which Cherry Hill residents have "voiced". A series of meetings lead by The Institute for Urban Research and Morgan State University appears to have been well organized and concerted effort to document the concerns of the community. I do not know how well the report was circulated and to whom.

https://www.morgan.edu/Documents/ADMINISTRATION/CENTERS/IUR/Cherry%20Hill%20Report%20Final.pdf

Having lived in Baltimore almost 20 years, I have witnessed non-profits and educational institutions reinventing the wheel and ever expanding in their efforts to give "public face" to citizens. The problems have already been identified. The restraints are recognized. The non-profits have multiplied.

It is now time to "hunker down" and act upon the questions posed in the introductory essay above. How can our collaboration and interventions contribute to the mission of Black Yield Institute? What are the most effective methods, strategies, and formats of communication for these themes? In what ways would you want to be involved in the process?"

"Thanks Oliver,
The list of links for maps is quite long but my students used them to research at risk neighborhoods in Baltimore City. They had specific questions about the details of a community so some of the maps provided more in-depth information for east and west Baltimore. Some, you might like to use as a simple introduction to the layout of the city, some are more technical.

My students expressed an interest in getting a "feel" for the Cherry Hill area as most could not travel there. Cherry hill is in the southern section of Baltimore, at the foot of the city. It is an area of 300 acres and is bordered on one side by the Middle Branch waterfront. I will look into specifics about the neighborhood, community buildings, use of land, food markets and subsidized housing today.

I willI do not want to divert folks away from the topic of food apartheid and the mission of Black Yield Institute. Yesterday I had a wonderful time at their garden, helping out with making "hoops" to winterize the plantings. The outdoor cooking was delicious. The tomatoes and chard was plucked from the soil and went straight into the pot. I was surrounded by bits of conversation, often catching phrases like, the "spiritual connection in sharing meals" and how "spices become metaphor for transformation". Who said that? Not sure, but ideologies about food were exchanged, here and there.

I am nursing a cold right now so I won't be able to join the festivities today but have fun and take photos.

"

"Hello everyone, Oliver and Vida did a great job leading two of my classes today. Students came up with a good comment about consideration for the particular audience for which you intend to communicate. They worked at putting themselves in the positions of the residents of Cherry Hill and what their particular needs are. One thing we need to remember is that there is a digital divide in the educational backgrounds of people in Baltimore. Using digital media may not reach some folks. Of course cell phones are reaching those who do not access computers....so we need to think about that format. "

"Hello Oliver, Vida, Dan, Kevin, Tashi and Rok,
Please excuse my somewhat impolite, initial attempt at blogging in my last two entries. This is the first time I have been invited to engage in a "blog style conversation". My entries sound like misplaced emails! Upon reading everyone's contributions I have already learned that blogging is an art. I look forward to meeting folks and brainstorming. "

"To catch everyone up for Tuesday's introductions at Goucher here is what some CPEA students have studied about the inequities of Baltimore life for their first project. Student teams made hypothetical green space proposals for empty lots in Baltimore's declining neighborhoods. They selected a lot then researched the adjacent community, its demographics, history, and physical environment. With some familiarity of the community, they worked on healthy landscape ideas with consideration of the limited resources the city would provide these residents. More importantly the students considered what social impact a green space could provide, giving a sense of place and identity for the neighborhood.
As we looked at maps, seeing the data plotted into clusters that showed the disparities across the city, an unforgettable visual pattern emerged. This shape is referred to as the black butterfly and white L, the result of Baltimore's history of redlining. Most of us would be unable to locate the borderlines of Baltimore city but the shape of the butterfly on either side of Charles Street is imprinted in our memory.
"

"Hello folks,
Students in my class Socially engaged art practice: Environmental Justice have three options for their final semester project.

Option #3. Design a culture jamming visual tactic for an environmental justice issue. This could be presented in print form such as a poster, a short video or photographs to post on social media, or proposal for a billboard. *


This is a good project for which you can take the opportunity to work with Memefest and the local Baltimore organization, Black Yield, an activist group working with food apartheid which could be the focus of your project!


* Please do not harm or endanger people or property if you select this project. If you have doubt as to whether there are legal limits to your project discuss it with me.

Understanding Culture Jamming and How it Can Create Social Change
Why Shaking Up Everyday Life is a Useful Protest Tactic
https://www.thoughtco.com/culture-jamming-3026194

Culture jamming (sometimes called Guerilla communication)
https://en.wikipedia.org/wiki/Culture_jamming

"Culture jamming refers to the creation of images or practices that force viewers to question the status quo. Culture jamming disrupts social norms and is often used as a tool for social change. Activists have used culture jamming to raise awareness of issues including sweatshop labor, sexual assault on college campuses, and police brutality."

"While culture jamming usually focuses on subverting or critiquing political and advertising messages, some proponents focus on a more positive (often musically inspired) form which brings together artists, scholars, and activists to create new types of cultural production that transcend – rather than merely criticize – the status quo."
"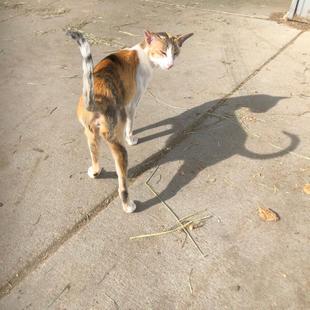 ABOUT ME
Username
mxpjthompson
---
Name
Pamela Thompson
---
Country
United States of America
---
Description
Artist educator with off the grid studio on 13 acres of Blue Ridge mountains.
Installation and ecoart
---
I have joined the Memfest community becasue i am interested in
Sharing with students and subverting the status quo in cultural life
---
Faculty
Goucher College
---
Education
Sculpture mixie media
---
Music I like
heavy metal, punk, esoteric instrumental, psychedelic hippie dippy classic rock, Dylan, Procal Harem,
husband's band played at Madam's Organ Washington DC a major venue for the Bad Brains also a groupie for Fugazi (our neighbors) art class with Jeff Nelson, Minor Threat, Glam rock, rhythm and blues, soul, post punk- Against me, old - fashioned rock album fan
---
Books I like
sci fi, nonfiction Viet Nam war,
---
Films I like
Herzog fan mostly, to be honest, lately I don't go to cinema, work all the time or stay in my off grid studio, still watching the damn tele mostly ...limited access with broadband....
reruns from my childhood tv era. recently identified with Mr. Kimble in Greenacres , John Waters, survival themes, mystery ...crap...
---
Websites I like
bittersoutherner.com
sylvanaqua.com
bigcar.org
---
People I like
isolationist, get back to you on this one
---