MY COMMUNITY BOARD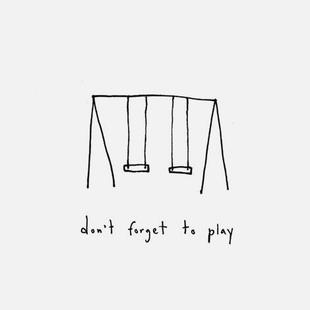 ABOUT ME
Username
ndolonegra
---
Name
Nina Tratnik
---
Birth year
1988
---
Gender
female
---
Country
Serbia
---
Description
I am passionate in the art of visual storytelling. My work projects my love for music, literature, photography and design. Inspired by the aesthetic of the cities and the cultures that surround them, my career objective is to be capable of depicting the everyday beauty I see and comment on the nature of our society. Throughout my work experiences and projects, I have learned that collaborating and connecting with colleagues have enhanced my position as an artist of theatre, expanding it to all fields of creation.
---
I have joined the Memfest community becasue i am interested in
Social development through artistic point of view or statement. My work is my tool to express not only creativity but first and foremost to show my feelings towards the world I live in. Since I consider art to be the best reflection of a community, society and the people themselves I feel therefor art is perhaps best presented when people have worked together to create it.
---
Faculty
KPGT (Kazaliste Pozoriste Gledalisce Teater), Belgrade, Serbia
---
Education
theatre director
---
Working place
freelance
---
Collaborators
anyone and everyone
---
Music I like
from Africa through Middle East and Asia going to South and North America and coming all the way back to Balkans and Europe // Tagore – "Music is the purest form of art"

---
Books I like
I. Bergman (Images, The Magic Lantern, Best Intentions)
B. Brecht (Baal, Man Equals Man, Elephant Calf)
A. P. Cehov (The Duel and Other Stories)
I. Stropnik (Triangel --Slovarjenje melanholije in radozivosti)
I. Andric (Travnicka hronika)
J. Butcher (Scaramouche Jones)
---
Films I like
Import Export, Paradise (trilogy), Dog Days / Ulrich Seidl
In the mood for love, 2046, Chungking Express, Eros / Wong Kar-wai
F for Fake / Orson Welles
Kynodontas, Alpi / Giorgos Lanthimos
About Elly, Separation / Asghar Farhadi
Sedmikrasky / Vera Chytilova
¿Qué he hecho yo para merecer esto! / Pedro Almodovar
Spring, Summer, Fall, Winter...Spring, Bin-Jip / Kim Ki-duk
Cries and Whispers, Fanny and Alexander, Wild Strawberries / Ingmar Bergman
Le charme discret de la bourgeoisie, Belle de jour / Luis Buñuel
Sunset Limited / Tommy Lee Jones
Chronique d'un ete / Jean Rouch

---
Communication projects I like
'Kuca' / Biljana Golubovic, Dragan Dragin / Prague
Pergamon Set / Dragan Stojcevski / Istanbul, Berlin
IN S(P)ITE OF FIRE / BELEF / Beograd
---
Websites I like
... oh so many
---
People I like
I like people.
---