"embedani video ne deluje"

"zdaj sem lahko uploadal txt, težava: embedal sem video, nič se ne prikaže, težava tudi z linki v besedilu "


"kako naložim video, link na stran itd.? "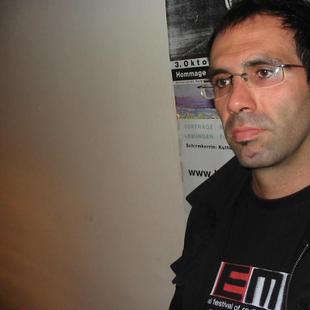 ABOUT ME
Username
nikolajanovic
---
Name
Nikola Janovic
---
Gender
male
---
Country
Slovenia
---
Website
http://delikatesabynikolajanovic.wordpress.com/
---
Description
Political AutoCorrectness http://www.demokraticni-socializem.si/
---
I have joined the Memfest community becasue i am interested in
Art, Media, Theory, Biopolitics, Everyday Life
---
Education
Ph.D. in Sociology
---
Working place
Freelance sociologist
---
Music I like
Frank Zappa, Fela Kuti, Nick Cave, Rahsaan Roland Kirk, Darko Rundek & Haustor & Crago Orchestra, Azra, Tom Waits, John Zorn, EKV,Johnny Cash,Gang of Four...
---
Books I like
P.K. Dick, Brecht, E.A. Poe, GG Marquez, J. L. Borges, K. Hosseini, O. Pamuk...
---
Films I like
Pink Flamingos, Wild at Heart, Blue Velvet, When Father Was Away on Business, Brazil, La Grande Bouffe, Live Flesh, Taxidermia, 12 Angry Men, Dr. Strangelove, Night on Earth, Dečko Koji Obećava, Fight Club, Pi, Oldboy...
---
Websites I like
http://www.lifeartbiopolitics.org/
---