MY COMMUNITY BOARD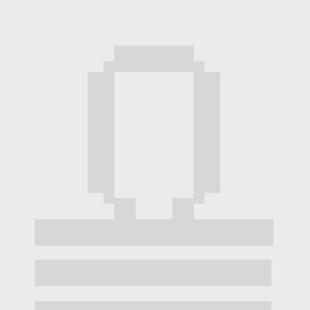 ABOUT ME
Username
prometheusperth
---
Name
Philip Ely
---
Birth year
2020
---
Gender
male
---
Country
Australia
---
Description
Dr Philip Ely is a leading design researcher at Curtin University with a background in interactive design and graphic design. He has co-founded and founded many ventures and initiatives, recently creating The State of Design research network across Western Australia examining the value and impact of design through the conceptual framework 'The Design Value Helix'.
With a PhD in Sociology and BA in Media & Design, he describes himself as a designer-sociologist and entrepreneur. He was at the forefront of interactive media developments in the late 1990's to early 2000's and has been in academia since 2003.
---
I have joined the Memfest community becasue i am interested in
Making change happen. Creating a positive legacy for future generations. Continuous learning.
---
Faculty
Curtin University
---
Education
Graphic design
---
Working place
Curtin University
---
Collaborators
Geneste, Medley, Kueh, Ormsby, Cypher, Pinto, Creagh, Flatau & Stubley
---
Music I like
Brian Eno
Jon Hopkins
Billie Eilish
Jimmy Smith
Gregory Porter
Radiohead
Stormzy
Professor Green
Lily Allen
---
Books I like
Really? Listing them here? Honestly - my library is full of wonderful books. I am an avid reader and collector. Here are a few I can recall for this form-filling exercise:
Reassembling the Social: An Introduction to Actor-Network Theory - by Bruno Latour
- Probably the only sociology/philosophy text that I've chuckled at. Sharp, critical and complex, Latour flattens our social worlds with a big smack.
Discursive Design: Critical, Speculative, and Alternative Things - by Stephanie and Bruce Tharp.
- A thoughtful and provocative look at forms of design that encourage us to ask questions.
Design for the Pluriverse - Arturo Escobar
Vaughan Oliver Archive - Tony Brook & Adrian Shaughnessy. A good friend who passed away and one of the UK's icons of music cover design, Vaughan's work featured on my wall at Uni and I eventually met, worked and drank with him once I grew up some 20 years later.
---
Films I like
Cinema Paradiso
Inception
The Great Gatsby
Star Wars Episodes III, IV and IX.
Into The Wild

---
Communication projects I like
What Design Can Do

---
Websites I like
Spotify
---
People I like
People with integrity and generosity
---