MY COMMUNITY BOARD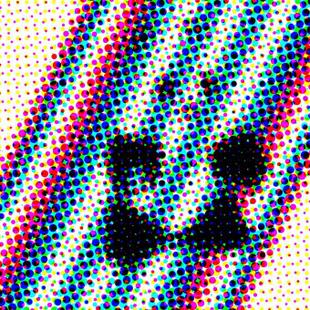 ABOUT ME
Username
recordame
---
Name
Parker Mah
---
Country
Canada
---
Website
---
Description
Community media activist, radio show host, photographer, musician and all-around conscientious netizen, Parker is the cat that curiosity has not yet killed.
---
Working place
CitizenShift
---
Websites I like
http://twitter.com/thought_cast
http://www.citizenshift.org
http://www.parolecitoyenne.org
---
People I like
Jorge Luis Borges, M.C. Escher, Ahmad Jamal, Stanley Kubrick, Xu Bing, Henri Cartier-Bresson, Oscar Peterson, Akira Kurosawa, Joseph Heller, Cannonball Adderley, Billy Wilder, OULIPO, Charles Mingus, Phaidon, Hoshi Shinichi, Alfred Hitchcock, Miles Davis, the Coen Brothers, Erik Satie, Duke Ellington, Norman McLaren, Shel Silverstein, Thelonious Monk, Bill Watterson (Calvin & Hobbes), Jan Svankmayer, Bud Powell, Moebius, Jack Nicholson, A Tribe Called Quest, Katsushita Hokusai, René Magritte, Kurt Vonnegut, Salvador Dali, Phineas Newborn, Etta James, Walter Murch, Studio Ghibli, Oliver Sacks, Sarah Vaughan, Albert Camus, Bird, James Brown, Rubén González, Wayne Shorter, Douglas Hofstadter, J-Live, Osamu Tezuka, Antoni Gaudí, François Truffaut, The Meters, Jose Saramago, Toshiro Mifune, Roy Haynes, Francis Wolff, Ella Fitzgerald, Tibor Kalman & Colors Magazine, Robert Deniro, Julio Cortazar, Sharon Jones & The Dap-Kings, The Arabian Nights, Charles Burns, Brad Mehldau, Haruki Murakami, The Roots, Elmer Bernstein, Bill Evans, Shortround from Indiana Jones, Robert Capa, Lewis Carroll, Blackalicious, Dinah Washington, Daniel Clowes, Chuang-Tzu, Ridley Scott, McSweeney's, Ayado Chie, Abdul Mati Klarwein, Matsuo Basho, Raymond Queneau, Philip Jones Griffiths, Hoagy Carmichael, Scott Kim, Bruce Lee, Max Cannon, Abelardo Morell, Monty Python, Takashi Murakami & Superflat, Nicholson Baker, J.S. Bach, Fred Astaire, Herbie Nichols, Gary Larson, Takeshi 'Beat' Kitano, Stevie Wonder, Pannonica, Sheila Jordan, Andy Warhol, David Cronenberg, Marlon Brando, Milt Jacskon, Lyrics Born, Bogey, Charles Schultz, Mongo Santamaria, Federico Fellini, Jean Seberg, Herbie Nichols, Paul Bowles, Frank Zappa, Wim Wenders, Paolo Soleri, Man Ray, James Nachtwey, Santu Mofokeng, Toots and the Maytals, Abdullah Ibrahim, Zap Mama, Thomas Wharton, Saul Bass, Fred Herzog, Ray Brown, Hugh Masekela, Yoshihiro Tatsumi, Herman Leonard ...ad nauseum.
---