MY COMMUNITY BOARD

stephen_designer
6 years, 4 months ago
To be a meditation master and maintain that status is near impossible when living in a western society, dominated by materialistic culture/society and media saturated images and ideologies/systems all over the place creeping into and feeding your ego in negative ways, confusing ways. Especially when meditation in western societies is not mainstream and meditation seems silly, stupid or not useful enough to many people, because meditation cannot be materialised. But most societies around the world I think can be or are being affected like this now... At the moment the only way I see it is possible to be a meditation master and maintain that status is if you move to the hills, live off the land and have a following of people giving you stuff so you can remain a meditation master by avoiding the money value systems and avoiding all the systems that attack meditation integrity and practice. So the greatest success would be if someone could maintain being a meditation master or having a high level of meditation while living in a crowded city with so many systems constantly attacking them; that to me is a very strong mind and unconditioned mind. Or I think it should be said re-conditioned mind by the use of meditation practice.

But it is possible to be a meditation master or have a high level of meditation, any level of meditation anywhere because you are the only one who can control your own mind, no one else can control your mind, all they can possibly do is use your mind and influence your mind to think the way that is relevant to their aims etc.

I try to practice meditation when I need to, but it is best to practice meditation consistently to gain the best results.
Sometimes you are meditating by doing something, and you don't even know you are meditating, because you are unaware of what the meditation practice is or unaware of what meditation is.

Other thoughts on meditation?
Have you ever practiced meditation? Do you still practice meditation?


stephen_designer
commented on oliver's blogpost Memefest 2014 Festival Outlines: RADICAL INTIMACIES: DIALOGUE IN OUR TIMES
6 years, 4 months ago
"I really like the dialogue theme this year. Especially because I am really interested in the creativ..."


stephen_designer
wrote new blogpost
6 years, 4 months ago
Creativity
The quotes below are from my recent article called Creativity published 2 July 2014. Most of the quo...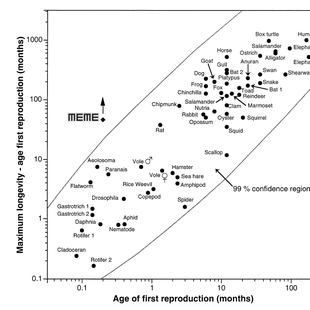 ABOUT ME
Username
thisisjuri
---
Name
Juri Itin
---
Birth year
1983
---
Gender
male
---
Country
United Kingdom (Great Britain)
---
Website
---
Faculty
Sth. German > Ravensbourne > see n.1 > Middlesex
---
Education
Graffiti dude > politico > printer > graphic designer > 'dad'
---
Working place
Micke, '07 render rig of ex-uni, spacehopper, pixar-lamp, paper
---
Collaborators
DiEM, occupy.* et al. & friends & strangers
---
Books I like
design book 1 was youtu.be/_23WXrJmuHU
atm. digesting a yellow Zizek & some London Below
fill out the gaps!
---
Films I like
ILFORD HP 5
rainbow slick @ old coffee
Wednesday Plays
blue electro tape
---
Communication projects I like
dropbox.com/sh/i6xwz7u7glwg7q4/AACEYTF8OA9nNStbWIKU7K0la
---
Websites I like
http://web.archive.org/web/00000000000000/http://www.sylloge.com/site_index.html

---
People I like
I do! Just tricky to let them know sometimes.
---



[
1
] [
2
]