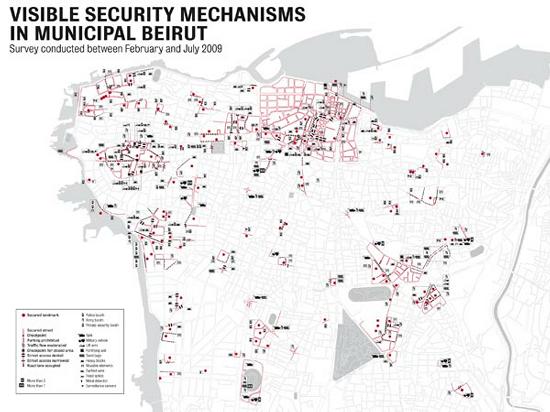 I have started to be interested in mapping projects long ago. The first really inspiring project i saw some 8 years ago was the ongoing "mapping of power structures" project dome by Bureau d' etudes and Memefest collaborator Brian Holmes. Here is one example of this fantastic work: http://bureaudetudes.org/files/2010/01/wordlgov2005.pdf

This was also something, that fascinated me: Skitter graph, which combines research snap shots of world wide internet usage, animating it in to a global techno political spectacle of unseen proportions.

Due to a long lost friend of mine i got lately a bit more interested in global security and peace issues. Here again, a powerful mapping project: http://backspace.com/notes/2010/09/beirut-mapping-security.php#more

Where i want to arrive with this is actually the question of mapping radical/ socially responsive communication. How can we do that? What kind of visual language should we use? Which power relations could we and should we visualize if we focus on the process and effect of communication?

And what is the use of such visualization? I have a few answers to that in my pocket, but for now, i'll leave you with that.

In any case, this is one of the projects i'd really like to do in the future. If anyone's interested- let me know.
Comments

ABOUT MEMEBLOG
Hey, welcome to the official Memefest blog!

Since 2003 we have been using a blog platform as tactical media to reflect, critique, comment and inform around the broad field of communication. Now in 2010 with our newly conceived on-line platform we hope that through time this space will evolve in a collaborative blog media with a wider group of contributors to the global discourse around social responsibility of media and communication. Stuff that you can find here is either original or carefully and originally edited from other sources.  There is a good chance that you will find things that will be of good use for you too if you follow us more regularly.

Of course we look at Memeblog as a dialogic platform. Your comments are encouraged and mostly welcome.

If you feel like collaborating in this: drop us a line: memefest at memefest dot org.