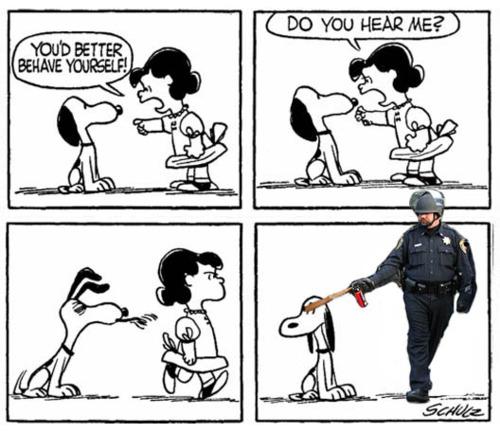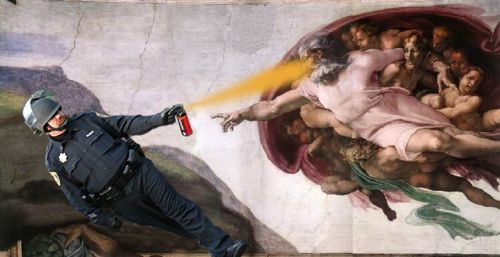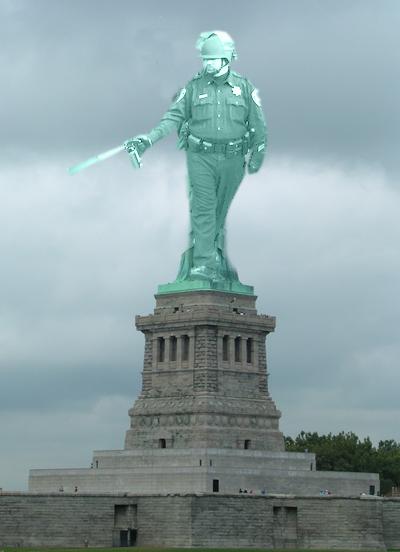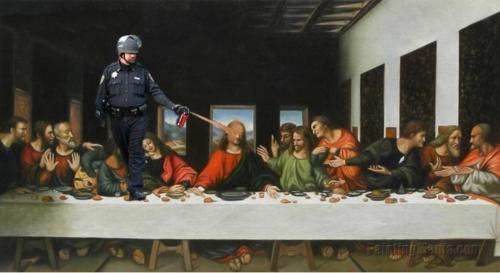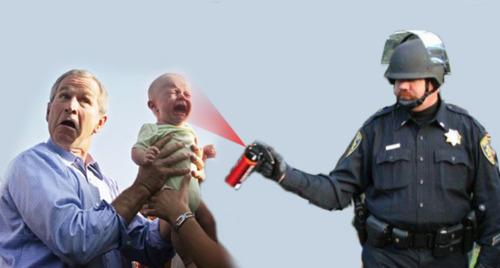 Few days ago, students in solidarity with the worldwide Occupy movement peacefully protested at University California Davis. What happened became news around the world. It showed the nature of a big part of the corporate University systen through the naked violence that was employed that very day on campus. It showed how far a University system can go to preserve it's corporate status quo. It showed how far this "educational" places are away from being educational. I had to look at the video several times to actually believe what I saw.

A few days later images with the cop that had pepper sprayed peaceful students in the face appeared on the internet and a new web site project dedicated to the cop went online.

http://peppersprayingcop.tumblr.com/

Before browsing through the images have a look at the video above.
Here you can also get more context and sigh a petition against the head of UC Davis, who ordered the police in the first place.

http://brianholmes.wordpress.com/2011/11/20/sign-the-petition-against-uc-davis-chancellor/

Being an educator and working at a University my self I feel it is my and our responsibility to do whatever we can to preserve Universities as open, educational, dialogic, free and democratic spaces! It is up to all of us educators, researchers, students, administrators (!!) to make this our biggest priority in the future. If this will not be possible we will have to think more about alternatives. Without true educational spaces there is no future.

Memefest works for ten years as a alternative university. We have always also collaborated with established, formal Universities around the world. We have been able to change and influence quite a few things for the better, and we were able to learn a lot from fantastic people within Universities. But we need to do much more.

I also believe that there is a lesson to learn. I am worried that I was surprised and shocked when I saw the video. I should have known better.

Going back to the images circulating and being collected and published on the "pepper spraying cop" tumblr blog: iam interested on how do you read them. A critique? A joke? Art? Image activism? Virus? Does this have an effect and if yes, what is the effect of this...??
Comments

ABOUT MEMEBLOG
Hey, welcome to the official Memefest blog!

Since 2003 we have been using a blog platform as tactical media to reflect, critique, comment and inform around the broad field of communication. Now in 2010 with our newly conceived on-line platform we hope that through time this space will evolve in a collaborative blog media with a wider group of contributors to the global discourse around social responsibility of media and communication. Stuff that you can find here is either original or carefully and originally edited from other sources.  There is a good chance that you will find things that will be of good use for you too if you follow us more regularly.

Of course we look at Memeblog as a dialogic platform. Your comments are encouraged and mostly welcome.

If you feel like collaborating in this: drop us a line: memefest at memefest dot org.