oliver
11 years, 1 month ago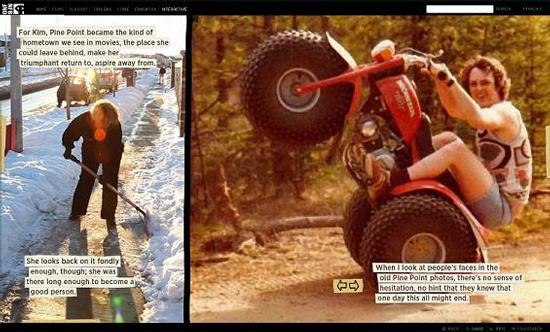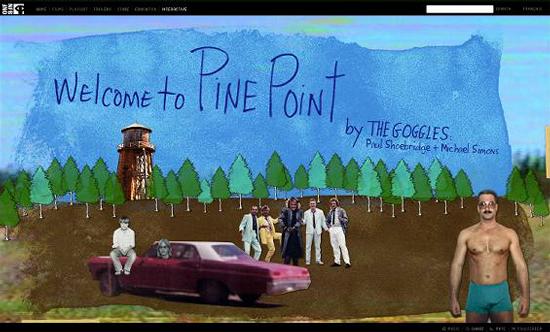 Credited to Paul Shoebridge, Michael Simons and the National Film Board of Canada this is one of the most beautiful and strong pieces of interactive story telling I have seen and one of my favourite works submitted to Memefest.

In the authors words: "Imagine your hometown never changed. That no one ever grew old or moved on. Part book, part film, part family photo album, Welcome to Pine Point unearths a place frozen in time and discovers what happens when an entire community is erased from the map."

Visit the site: www.pinepoint.nfb.ca

I think this communication approach has great future and is really very important. However this level of sophistication is rare.

Here is a Openblog post from Frederic Dubois, who tells us more about the interactive documentary scene:

http://www.memefest.org/en/profile/frederic/blogs/2011/07/the-story-comes-first/

As you will see- visit the original page with the submited work and read author's commentes here:

http://www.memefest.org/en/projects/2011/1/welcome-to-pine-point/

- there is an agreement on what is the most important aspect of this medium: The Story comes First!

Merry Christmas to all!










Comments

ABOUT MEMEBLOG
Hey, welcome to the official Memefest blog!

Since 2003 we have been using a blog platform as tactical media to reflect, critique, comment and inform around the broad field of communication. Now in 2010 with our newly conceived on-line platform we hope that through time this space will evolve in a collaborative blog media with a wider group of contributors to the global discourse around social responsibility of media and communication. Stuff that you can find here is either original or carefully and originally edited from other sources.  There is a good chance that you will find things that will be of good use for you too if you follow us more regularly.

Of course we look at Memeblog as a dialogic platform. Your comments are encouraged and mostly welcome.

If you feel like collaborating in this: drop us a line: memefest at memefest dot org.