in collaboration with


secession
8 years, 6 months ago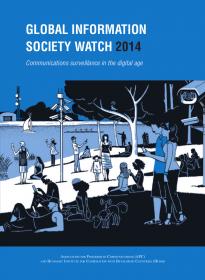 Andrew Garton and the Association for Progressive Communications in collaboration with Memefest/Swinburne are launching the latest version of the Global Information Society Watch publication, GISWatch 2014, which reviews the effects of national, global mass surveillance of citizens around the world.

When: 6:00pm, 18 November 2014
Where: Haddons Cafe Bar, Swinburne University, AR Building, 642 Glenferrie Pl, Hawthorn

A ground-breaking report on national and global mass surveillance will be launched on 18 November 2014 at the first Memefest/Swinburne at Swinburne University by contributing author Andrew Garton, the Association for Progressive Communications (APC) and Memefest/Swinburne, an extradisciplinary symposium and workshop. The report explores the surveillance of citizens in today's digital age by governments with the complicity of institutions and corporations.

Global Information Society Watch (GISWatch) aims for an open, inclusive and sustainable information society and has produced reports yearly since 2007. This year's edition of GISWatch is entitled "Communications surveillance in the digital age" and contains thorough contextual analyses from civil society representatives in 58 countries. The reports in GISWatch 2014 expose governments' use of weaknesses in legal systems and user ignorance to monitor, intercept, collect, analyse, use, preserve, retain and interfere with global internet communications.
Comments

ABOUT OPENBLOG
Open blog is a collective blog agregator.  Posts that can be read and viewed here have been originally posted by members of the Memefest community.

While members of the community  are able to check blog posts from the circle of their comrades within the on-line profile, this is the place where you are able to check on everything that has been bloged by anyone on this platform. The toppics and styles are diverse as this community consists of people from very different cultural, social backgrounds and also very different fields of expertice. Together- and through time- we hope – this gives us a good picture of radical communication culture.