MY COMMUNITY BOARD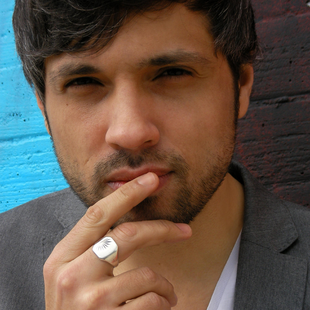 ABOUT ME
Username
Helder_jpo
---
Name
Helder Oliveira
---
Birth year
1982
---
Gender
male
---
Country
Portugal
---
Website
---
Description
I´m a Graphic Designer with more than 10 years of experience. At the end of 2012, I close my own company and at the beginning of 2013 I started to work as freelancer for several international clients.
---
I have joined the Memfest community becasue i am interested in
I'm against the irresponsibility and greed that has contaminated our society. In a search about Monsanto, I found this community and the contest related with a reflexion about food democracy.
---
Faculty
University of Lisbon, Faculty of Fine Arts
---
Education
I studied Communication Design
---
Working place
I´m currently working as freelancer for several clients
---
Music I like
Stone Temple Pilots; AudioSlave; Pearl Jam; Velvet Revolver...
---
Books I like
The Work of Art in the Age of Mechanical Reproduction by Walter Benjamin; The Birth of Tragedy by Friedrich Nietzsche; Perfume by Patrick Süskind...
---
Films I like
Man with a Movie Camera; Pulp Fiction; Battleship Potemkin; Mulholland Drive...
---
Websites I like
http://greenanarchy.anarchyplanet.org/; http://www.colorsmagazine.com/; http://www.wallpaper.com/; http://www.computerarts.co.uk/
---
People I like
David Lynch; Mumia Abu-Jamal; Emiliano Zapata...
---