MY COMMUNITY BOARD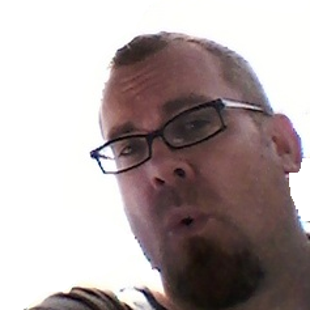 ABOUT ME
Username
JTV
---
Name
JT Velikovsky
---
Birth year
1975
---
Gender
male
---
Country
Australia
---
Website
http://storyality.wordpress.com/
---
Description
I'm a synthesizer. (Not the electronic musical instrument)
I'm also a Memeticist.
I also share 50% of my DNA with a banana. (And so do you. We have that in common; I feel so close to you already.)
Here is some more propaganda about me:
JT Velikovsky
High-RoI Film / Story / Screenplay Researcher
My doctoral thesis is: "STORYALITY THEORY - Understanding And Exploring The Relationship Between: Creativity; Theories Of Narratology; Screenwriting; And Narrative Fiction Feature Film-Making Practices."
JT Velikovsky is a produced feature film screenwriter and million-selling transmedia writer-director-producer. He has been a professional story analyst for major film studios, film funding organizations, and the national writer's guild. For more propaganda see: http://on-writering.blogspot.com/
---
I have joined the Memfest community becasue i am interested in
Memes. (Ideas, processes, products).
And pretty much, everything. Apparently that's one characteristic of creative personality types (rabid domain-general curiosity).
---
Faculty
University of Western Sydney
---
Education
Screenwriter, Filmmaker, Transmedia
---
Working place
StoryAlity
---
Music I like
Bird of Prey (instrumental dubstep)
Dredd Zeppelin
Easy-Star All-Stars
Prodigy
Massive Attack
https://myspace.com/joeteeveemuzak/music/songs
http://texasradio.com.au/pages/texbio.html
---
Books I like
Consilience (Wilson 1998)
Chaos (Gleick 1987)
Creativity (Csikszentmihalyi 1996)
On the Origin of Stories (Boyd 2009)
The Third Policeman (Flann O'Brian)
And all these books:
http://storyality.wordpress.com/2013/08/23/storyality-71-consilience-is-coming-read-all-about-it/
---
Films I like
Fight Club (1999) [e.g.: detournement]
MacGruber (funny)
Inside Job (2010) (scary doco on: banks!)
Chaos Theory (doco 1990) (cool: Science)
http://zeitgeistmovie.com/
http://www.thecorporation.com/
---
Communication projects I like
MemeFest!
---
Websites I like
http://zeitgeistmovie.com/
http://www.thecorporation.com/
http://storyality.wordpress.com/an-index-to-this-blog/
http://www.theonion.com/
http://www.foodisforeating.org/
---
People I like
Charles Darwin
Marie Curie
Donna Tartt
Mihaly Csikszentmihalyi
Michelle Scalise Sugiyama
DK Simonton
Brian Boyd
Karl Popper
Jon Gottschall
Flann OBrien (long-dead genius author)
Joseph Heller
Richard Feynman
Vladimir Nabokov
Richard Dawkins
Christopher Hitchins
Daniel C Dennett
Bertrand Russell
And, many other famous dead people.
---