MY COMMUNITY BOARD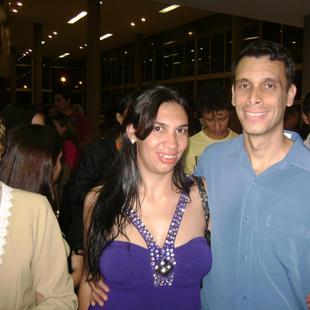 ABOUT ME
Username
PauloLutkenhaus
---
Name
Paulo Lütkenhaus
---
Birth year
1978
---
Gender
male
---
Country
Brazil
---
Website
http://www.lutkenhaus.blogspot.com
---
Description
Vegetarian. Teacher of Sociology. Defender of animal rights. Defender of the bicycle as a legitimate means of transportation. Environmentalist. Adept theories of "Deep Ecology" (developed by the Norwegian philosopher Arne Naess) and "Ecological Economics" (developed by Romanian economist Nicholas Georgescu-Roegen). A dreammer...
---
I have joined the Memfest community becasue i am interested in
The interconection between environment and society.
---
Faculty
I'm a graduate degree (lato sensu) in Flora and Fauna Assessment in Environmental Studies from the Federal University of Lavras - Minas Gerais, and graduated in Social Sciences from the Catholic University of Minas Gerais, Brazil.
---
Education
Sociologist
---
Working place
I work in a public school, teaching the content of sociology to high school students.
---
Music I like
Many styles, but I like very much of Heavy and Thrash Metal.
---
Books I like
- "Civilized Man's Eight Deadly Sins" (Konrad Lorenz);
- "The Tao of Physics" (Fritjof Capra);
- "The Web of Life" (Fritjof Capra);
- "The Hidden Connections: A Science for Sustainable Living" (Fritjof Capra);
- "Ecoeconomia: uma nova abordagem" (Hugo Penteado);
- "Mind and Nature: A Necessary Unity" (Gregory Bateson);
- "The Shallow and the Deep: long range ecology movements - a summary" (article by Arne Naess);
- "Emoções e linguagem na educação e na política" (Humberto Maturana) and many others that I still will discover throughout my life.
---
Films I like
- Lord of the rings (all the trilogy);
- Brave Heart
and many others...
---
Websites I like
http://www.nossofuturocomum.blogspot.com (site in portuguese)
---
People I like
My true friends and people who really care about the building of a better world for everyone, including all forms of life that exhist.
---