"But where the DMCA was surgical, [...], the SOPA and PIPA are nuclear. [...]"
I have recently been asked by D_magazin, to write a review of the 5th Biannual of visual communication of Slovenia, as student newspaper Tribuna took part in it and has recieved the award for type design, the award for editoral design and the grand award. I have to stress, that my personal reason for participation was one of "infiltration", to see, if my critical stance to such events is justified by actual experience. I was interested in how our complex work-process at the newspaper will be percieved in the bianuall and, hence, be judged by the profession. It was overlooked, the newspaper was judged only as the product in itself. The irony of the awards lies herein. I articulated it in the review-turned-critique, and continue to do so, as I am following the reactions both to the awards and the critique. I am interested in your feedback both on the content and the approach. Thank you.

http://www.dmagazin.si/2011/11/nevidni-bienale-vidnih-sporocil_22.html
(The review is written in slovene.)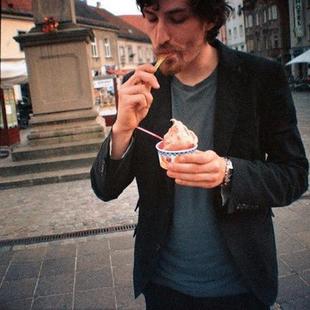 ABOUT ME
Username
aljaz
---
Name
Aljaž Vindiš
---
Birth year
1987
---
Gender
male
---
Country
Slovenia
---
Website
---
Description
I am investigating an integrated approach to publishing through design of necessary practices and production of dedicated tools. You are welcome do join me in this endevour through commissions and collaboration.
---
I have joined the Memfest community becasue i am interested in
... study of publishing through deconstruction and critical analysis.
---