MY COMMUNITY BOARD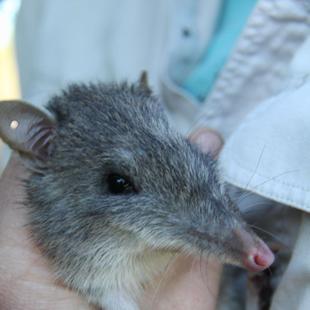 ABOUT ME
Username
embodiedmedia
---
Name
keith armstrong
---
Birth year
1965
---
Gender
male
---
Country
Australia
---
Website
---
Description
KEITH ARMSTRONG LONG BIOGRAPHY:
KEITH ARMSTRONG has specialised for 18 years in collaborative, hybrid, new media works with an emphasis on ecologically motivated performance forms, site-specific electronic arts, networked interactive installations, alternative interfaces, public arts practices and art-science-industry collaborations. His ongoing research focuses on how scientific and philosophical ecologies can both influence and direct the design and conception of networked, interactive media artworks. Keith's artworks have been shown and profiled extensively both in Australia and overseas and he has been the recipient of numerous grants from the public and private sectors. He was formerly an Australia Council New Media Arts Fellow, a doctoral and Postdoctoral New Media Fellow at QUT's Creative Industries Faculty and a lead researcher at the ACID Australasian Cooperative Research Centre for Interaction Design. He is currently a part-time Senior Research Fellow (2 days pw.) at QUT and an actively practicing freelance new media artist.
Keith is a creative director, media designer and system integrator within multidisciplinary teams and a regularly invited peer assessor on state and national arts boards. His interdisciplinary work Intimate Transactions received an Honorary Mention in the 2005 Prix Ars Electronica, featured in the 2005 Ars Electronica Festival in Austria, represented Australia at the National Gallery of China for 'Media Art China' (Synthetic Times) during the 2008 Olympics Cultural Festival and was shown in 22 venues including the ICA London. It is now held in the permanent collection of ZKM Centre for Art and Media, Karlsruhe Germany. Keith's interactive installation, Shifting Intimacies, developed during a Arts Council England residency in London, was premiered at the Institute of Contemporary Art (ICA), London in March 2006. His recent interactive installation Knowmore (House of Commons) was shown at the Mediations Biennial in Poland in 2010. In 2011-12 he directed the 'Remnant Emergency' Artlab project in Australia, New Zealand and India with outcomes including the high profile 'Bat-Human' Project in Sydney. He is currently forging new collaborative partnerships with biodiversity conservation organisations across the Australian continent.
Keith has also written extensively about his work in international journals and books and regularly presents at international conferences, including in a keynote capacity. Keith is currently developing several new interactive works and collaborating with aboriginal collective 'Colorize' on a new interactive installation artwork, Website and GPS Tour called 'Sight/Site/Cite' based upon ideas drawn from traditional aboriginal law and understandings of place.

---
I have joined the Memfest community becasue i am interested in
change community/politics
---
Faculty
QUT Brisbane Senior Research Fellow p/t
---
Education
ex prgrammer, electronics whack and visual/new media artist
---
Working place
embodiedmedia
---
Collaborators
many of all disciplines
---