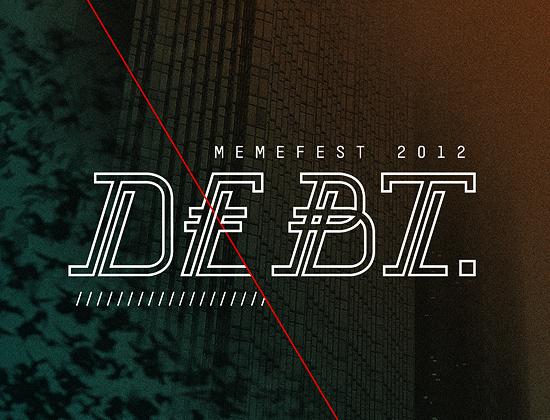 We are very excited to have received works from around the world to this years Friendly competition!!

The theme DEBT has triggered lot's of creative energy and work. It was and is a highly interesting journey for us too. The more we investigate, the more we are sure that the creditor/debtor relation is the fundamental social relation of Western societies.

Now the internal process begins: first we need to make sure all works are submitted properly. After that a short list will be curated which will go in the hands or Memefest Friendly competition curators and editors. They will take three weeks time to evaluation and best works will get special written feedback. This will be published here online for anyone to reed. Of course there will be feedback opportunity for everyone and especially this is something we will encourage. But we'll talk more about this process later.

So when will we publish results? You need to know that this process of evaluation is highly important to us. Thorough evaluation takes time and effort.
Our curators and editors will have three weeks time and given the preselection process all together will take a month of work.

For now let's get back to work. We are excited to see and read your submissions.

Thanks to everyone who has submitted works. Its important! In this way you all are contributing to the process of research, theory and practice of socially responsive communication. Its crucial that we work together in developing communication approaches that go beyond the logic of commercial PR, advertising and the mere logic of the market. We have come a long way already.

More soon.
Comments