MY COMMUNITY BOARD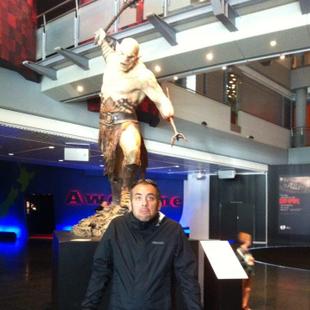 ABOUT ME
Username
stama10
---
Name
Constantine Stamocostas
---
Birth year
1976
---
Gender
male
---
Country
Australia
---
Description
My background is as a football journalist. I currently work as website writer and magazine writer for Four Four Two. I like to focus on profile pieces and social justice issues when I can.
---
I have joined the Memfest community becasue i am interested in
Contributing an essay on satire and I like this years theme of pleasure.
---
Faculty
UTS
---
Education
journalism
---
Collaborators
Next Media
---
Music I like
Radiohead and Blues
---
Books I like
The Great Gatsby, On the Road, The Unbearable lightness of Being.
---
Films I like
All Martin Charles Scorsese, all Stanley Kubrick, all Wes Anderson, most of Paul Thomas Anderson. Lobster and Dog Tooth are amazing.
---
Websites I like
Guardian, Rolling Stone Movie Reviews,
---
People I like
Zizek, Martin Charles Scorsese, all Stanley Kubrick, all Wes Anderson, most of Paul Thomas Anderson. Bill Hicks, Louis CK, Milan Kundera,
---