"Hi folks! Looking forward to joining you all as of this Sunday. Like Kevin, I am living in Montreal these days. I've also been involved in Memefest off and on since it's beginnings in 2003. Before that, I was with Adbusters, running their culture jamming campaigns, ex. Buy Nothing Day.

For the last few years though, my work has pivoted from comms and messaging towards organizing and mobilizing, often supported by digital. I believe that this is where a lot of social change energy is going these days as we see from protest movements fighting for social / climate justice and against white supremacy / economic inequality / patriarchy / gun violence, Trump and other fascist leaders around the world, to cite just some examples.

Coming to Baltimore and engaging with food and economic justice issues, I want to spend a lot of time listening, because I have know little about this reality and have a lot to learn. I see BYI doing advocacy and confronting the root causes of poverty and food insecurity. Curious to know if there is a desire for organizing/mobilizing tactics that can be used to recruit more supporters and leverage power at decision makers. If so, would be happy to share case studies I have come across elsewhere.

With more confidence, I want to challenge folks at Goucher studying comms and design to go beyond the persuasive model of communications, ie. 'this poster/photo/film I made will change the world', towards an understanding of how comms can be embedded in mobilizing, which is much more about participation and collective creation. This may shake up some assumptions about the privileged role of the communicator, but that should make for good discussions!

"

"Great post, Lisa. Makes me feel like I was there! Keep fighting the good fight."

"Sure, look forward to seeing it!"

"Was so great to be there with you all! A new international network is born and will lead to more of the same, I am sure. Let's keep in touch."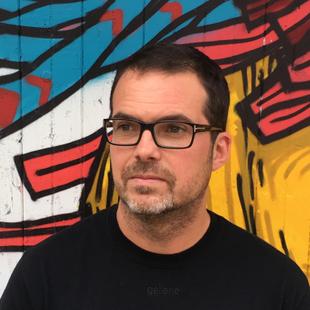 ABOUT ME
Username
tliacas
---
Name
Tom Liacas
---
Birth year
1972
---
Gender
male
---
Country
Canada
---
Website
---
Description
Former digital activist and online social marketing pioneer, Tom Liacas is an authority on social networks and how they can be used to exert pressure on governments and corporations.
His work is informed by his colorful career path, which has taken him from managing online activist campaigns to founding a digital marketing agency and developing patented social media performance software.
As a social media strategist, Tom designed and implemented the world's first large-scale online dialogues, which brought industry and activists into public debates around social and environmental issues.
His current area of focus is the rising power of social network movements and what this means for politics, business and society. In addition to consulting, he is also a frequent writer and a global lecturer on these subjects.
---
I have joined the Memfest community becasue i am interested in
Helping young communicators use their skills effectively towards social change.
---
Education
M.A. Media Studies
---