This work has been commented by 2 curator(s). Read the comments
Title
Consumed
Headline
Looking at America through the Prism of Fast Food Consumption
Concept author(s)
Susana Raab
Concept author year(s) of birth
1968
Concept author(s) contribution
I am the creator, originator, producer and executor.
Concept author(s) Country
United States of America
Friendly Competition
Competition category
visual communication practice
Competition subcategory
static
Competition field
nonacademic
Competition subfield
professional
Subfield description
I'm a photographer for a small urban community museum of the Smithsonian Institution, the Anacostia Community Museum, as well as a documentary photographer working on personal projects.
Check out the Food Democracy 2013 outlines of Memefest Friendly competition.
Describe your idea and concept of your work in relation to the festival outlines:
CONSUMED: Fast Food in the US
"a hungry man dreameth, and, behold, he eateth; but he awaketh, and his soul is empty." – Isaiah, 29:8
My work examines America through the prism of fast-food consumption. In Consumed, I see the act of eating as an act of ideology.
The physical remains of our mass-consumption litter the streets while the cheap foodstuffs pollute our bodies. All the while, the signs of fast food encroach upon us: advertisements and myths promote a brighter scenario allowing us to happily refuel at the drive-through window oblivious to the cycle that we perpetuate. Americans are slaves to an industry whose influence over our society we do not fully comprehend. Worse, we abet this national drama by worshipping the signs and totems of this junk food culture, proving that the billions spent on fast food related advertising are doing their job.
We are disoriented, abetted by the fast pace in which we live our lives, manifesting itself in the frenzy in which we consume. Yet the slick marketing campaigns featuring smiley faces, plastic baubles, and vibrant colors allow us to believe another reality. In this world, foam-core castles and trompe l'oeil vistas allow us to avert our gaze from the tangible world we've built over the detritus of our consumption.
Using medium-format color film to translate the saturated colors and hyper-reality of this industry's advertising conventions, my work seeks to obliquely answer the question, "To what extent has the fast-food industry's marketing and nutritional practices affect Americans?" Operating under the premise that comedy and tragedy are inexorably intertwined much of my work focuses on humor and absurdity to illuminate the more subtle pathos below the surface. I work to produce photographs that invite a second look and which withold judgement but serve only to provoke consideration.
During travels around the U.S., I survey the landscape for signs and relics of the junk and fast-food industry. I am motivated by a foreboding sense of the absurdity of our situation. The convenience of modern living, and our easy access to ready "foodstuffs," is destroying our bodies and marring our landscape.
What kind of communication approach do you use?
I practice the art of the fotonovela. I am a columnist with a camera. I editorialize, interpret, synthesize and communicate through my photography.
What are in your opinion concrete benefits to the society because of your communication?
The benefits of viewers mediating Consumed is that in it I have shown that the ordinary is extraordinary and communicated the pervasive influence of something hidden in plain site but affects us all. As Americans we are so disenfranchised from the idea of where our food comes from, we have instead bought into a mythology. I believe Consumed demonstrates this.
What did you personally learn from creating your submitted work?
I found my photographic voice in the pursuit of this project, and I began to be able to synthesize all the research in my head with found moments on the street.
Why is your work, GOOD communication WORK?
My work is accessible but layered; entertaining but serious, and deals with the issue of modern processed food consumption in a unique way.
Where and how do you intent do implement your work?
Not sure I understand this question? I show it in galleries, have published it in magazines, like all good photographers I'm working on a monograph of it, though I am still shooting on it intermittently.
Did your intervention had an effect on other Media. If yes, describe the effect? (Has other media reported on it- how? Were you able to change other media with your work- how?)
My work has been used to illustrate a lot of food issues in the media, in magazines like The New York Times Magazine, The Oxford American, Geo etc.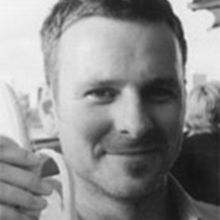 Jason Grant
One of the strengths of this series of images for me is the combination of obvious absurdity and subtle banality - and perhaps the overall banal absurdity...
The best of the photographs are disturbing without needing to try very hard. The cultural implications of food politics are inescapable. There is a creepy sense of disorientation and mystery - the preening Colonel Sanders clones - the competing iconography of coke vending machine and american indian statue - the hotdog venders dressed in revealing salad bikinis - overflowing garbage bins among human chaos - and american flags everywhere.
My only reservations are that it seems to focus the critique on the working class and gives the equally obscene and interrelated food culture of the ruling classes a pass.
Perhaps the project could head there next?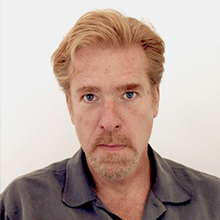 Scott Townsend

This work is highly effective and very masterful. It is also using some common photographic strategies that have been used successfully in the United States for the last several decades. Which brings up what I find as a dilemma with some documentary work, especially since this documentary style has come to symbolize a kind of 'high art' practice.
What I think is more effective are the more subtle images that show environments and suggest varied experiences in those spaces, rather than the quick editorial reads of images such as the three Colonel Sanders in a parking lot, the strained smile of Ronald McDonald in a Weegee like flashed photograph, etc. (the history of this includes Erwitt, Uzzle, Weegee, plus those that have been heavily influenced by this tradition of photojournalism).
I think part of the key here is for the photographer to take on and extend the 'editorial voice.' Individual photographs have a strong quick read and at least how this is presented in the submission suggests that they are linked thematically, but are not necessarily linked through a particular storyline or sequence, where they could unfold a series of ideas. I could be totally wrong here, but I do wonder about how these could be edited together as a complete photo essay to start with, and how a narrative or narratives could be generated that could tie together with things that are more narratively based about an environment, a community etc.